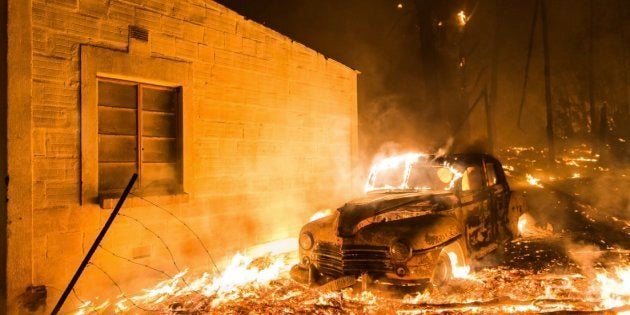 Areas in Somerset West are being evacuated after wildfires damaged several homes in the area, an eyewitness confirms.
"They are currently evacuating people in the Knorhoek valley," Somerset West resident Wallace du Plessis told News24 at 22:00 on Tuesday.
"There are 100s not thousands of people in the area," he said.
Fires have been raging in Somerset West since Tuesday morning. On Tuesday afternoon fires were believed to be under control, but afternoon winds managed to fuel the blaze.
Trevor Wyborn from the Wilderness Search and Rescue said that the neighbourhood watches of Strand and Somerset West have been activated to assist with evacuations in the region.
"It is not an open call for people to come. We don't want anybody with a 4x4 to come drive on the mountain, we have more than enough people here," Wyborn told News 24 from the petrol station in Somerset West where volunteers were gathering.
According to Wyborn, roughly 20 volunteer vehicles have been dispatched to the area.
City of Cape Town Fire and Rescue Services spokesperson Theo Layne told News24 earlier that helicopters had to be withdrawn due to the high winds and turbulence near the mountains.
The N2 has also been closed for all incoming and outgoing traffic.
Members of the public are requested to donate energy bars and Tin foil for the fire-fighters to the Hottentots Holland Dutch Reform church in Somerset West. Police have also closed Sir Lowry's Pass to traffic. -- News24Wire