A diet that lets you eat chocolate, drink red wine and guzzle coffee now exists. And if you follow it right, you can reportedly lose up to 7lbs in a week.
The Sirtfood Diet is the brainchild of Aidan Goggins and Glen Matten who have hailed the health properties of Sirtfoods and formulated a diet using them.
Sirtfoods are a "newly discovered" group of foods comprising coffee, kale and walnuts (to name but a few). They contain a specific protein that turns on fat-busting genes in the body.
The diet itself, which has two phases, focuses on eating Sirtfoods and restricting calorie consumption. The authors claim people who follow the diet will experience rapid weight loss within as little as a week.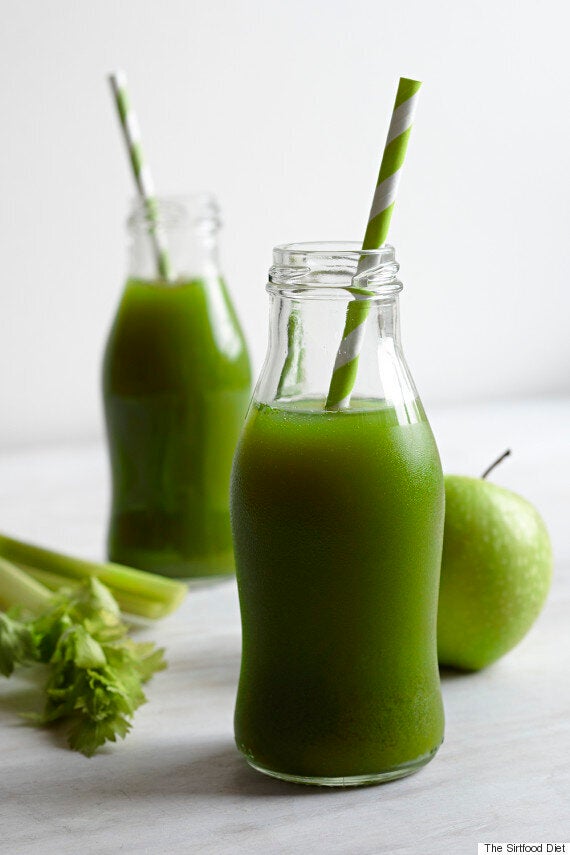 Sirtfoods are a group of foods that contain naturally-occurring compounds called polyphenols, which activate sirtuins in the body.
Sirtuins are a class of proteins that are important for regulating biological pathways which affect our health and weight.
The process clears out cellular waste and burns fat, Goggins and Matten told HuffPost UK Lifestyle. They added: "The outcome is a more energetic, leaner and healthier you."
Some of the top Sirtfoods are kale, rocket, parsley, red onions, strawberries, walnuts, extra virgin olive oil, cocoa, curry spices, green tea and coffee.
Others include buckwheat, capers, celery, chilli, medjool dates, red chicory, red wine, soy and turmeric.
According to Goggins and Matter, the focus of the Sirtfood Diet is not about what you take off your plate, but what you put on it.
"It's about eating the foods you love, not cutting foods out or demonising whole food groups," they explained.
"Forget calorie counting, forget low carb, forget low fat, and forget kooky food restrictions full stop. Dark chocolate, curry, and coffee are all very much on the menu, along with a bounty of other genuinely tasty foods.
"It's a highly effective way of eating for people who enjoy food."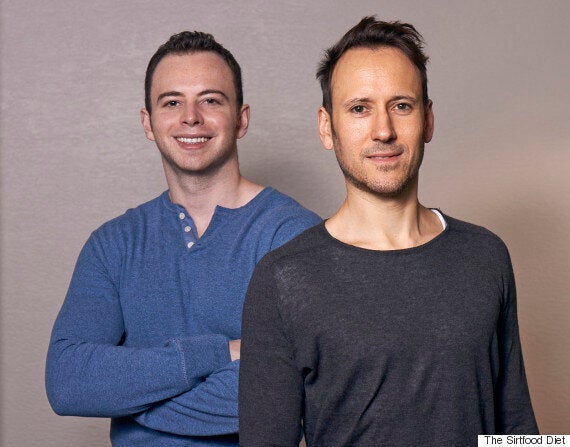 Aidan Goggins and Glen Matten
Phase one is known as the "hyper-success phase" and involves following a seven-day plan which, the authors claim, helps participants lose roughly 7lbs.
During the first three days, calorie intake is restricted to 1,000 calories per day, consisting of three Sirtfood green juices, plus one full meal rich in Sirtfoods.
On days four to seven, calorie intake is increased to 1,500 calories and consists of two Sirtfood-rich green juices and two Sirtfood-rich meals.
Phase two is a "14-day maintenance phase", where weight loss continues steadily over a period of two weeks.
Goggins and Matten explained that this part of the eating plan is about "packing the diet full of a wealth of Sirtfoods in a sustainable and realistic way".
They recommend eating three balanced Sirtfood-rich meals daily, along with a Sirtfood green juice.
"To think of it purely as a weight loss diet is to miss the point. This is a diet that has as much to do with wellness as waistlines," they added.
So what happens after the second phase? And is this kind of diet really sustainable?
The idea of "sirtifying" meals is for those who have completed phase one and two but still want to continue on the Sirtfood path.
It involves taking your favourite dish and giving it a Sirtfood twist. Recipes from the new book include everyday favourites such as chicken curry, chilli-con-carne, pizza and pancakes.
According to the authors, it's about incorporating "the best foods nature has to offer" in a way of eating that fits into daily life, works for the whole family and keeps the body in perfect balance long after the first phase of the diet.
Potential health benefits and claims
In trials of the Sirtfood Diet, participants lost, on average, 7lbs in a week. They also reported increased energy, clearer skin, feeling more alert and better sleep.
"Sirtfoods also have the unique ability to naturally satiate appetite and increase muscle function making them the perfect solution to achieving a healthy weight," the authors claimed.
"Their health-enhancing effects are so powerful that studies show them to be more powerful then prescription drugs in preventing chronic disease, with benefits in diabetes, heart disease and Alzheimer's to name just a few.
"It's no wonder that it is well-established that the cultures eating the most Sirtfoods have been the leanest and healthiest in the world."
Goggins and Matten said there are even more "remarkable" benefits from consuming Sirtfoods, including cases "where following the diet in the longer term has reversed metabolic diseases" - in a similar way to fasting.
They added: "In essence, it is a way of eating that lays the foundations for lifelong health and resistance to disease."
Their final selling point is that people who follow the Sirtfood Diet supposedly lose weight without losing muscle. In fact, in those who have trialled the diet, it was common to gain muscle.
This, the authors believe, is because Sirtfoods activate fat-burning but also promote muscle growth, maintenance and repair. With other diets, weight loss typically comes from both fat and muscle. However the loss of muscle slows down metabolism and increases the likelihood of putting on weight again.
Concerns from nutritionists
This means that while the diet is great for encouraging consumption of fruits and vegetables, people "may be disappointed" if they are looking for dramatic weight loss.
She added: "Also, the tests performed on gym-members saw the participants consume around 1,000 calories for the first three days, then 1,500 for the remaining days, suggesting that it's important to reduce overall calorie consumption as well as incorporating 'Sirtfoods' into your diet."
"There is very little in the way of research on Sirtfoods and their affect - if any - on the body," she explained.
"As with most faddy diets, weight loss is likely to come from the initial calorie restriction and, again, as with all diets it's the difficulty of sticking to it that most people struggle with.
"There are no magic foods that will help you lose weight. I think members of the public are starting to understand this more and more."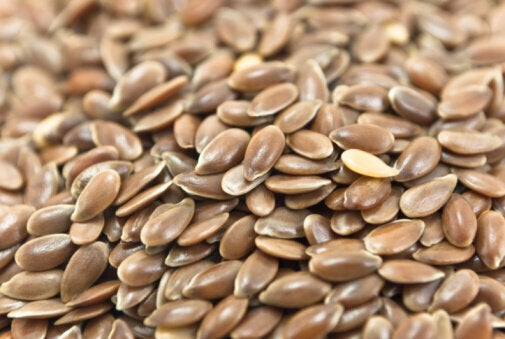 30 Superfoods To Try In 2016
Related