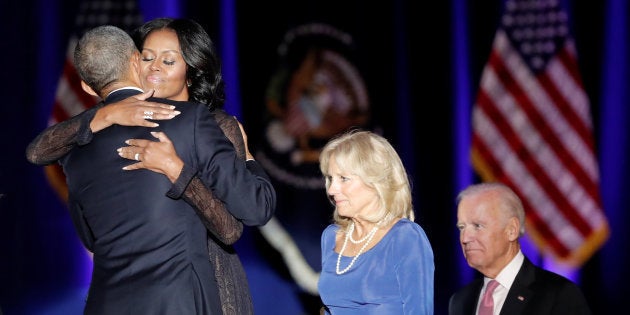 First lady Michelle Obama reflected on her "incredible journey" with her husband, President Barack Obama, after his farewell address Tuesday night.
Michelle Obama tweeted how proud she is of the president "and all that we've accomplished together."
Obama thanked the first lady during his speech in Chicago, tearing up as he praised his "best friend."
"You made the White House a place that belongs to everybody," he said. "And a new generation sets its sights higher because it has you as a role model."