Whether you woke up bright eyed on January 1st ready to tackle your resolutions, or promised to go to the gym every day in exchange for deliverance from your New Year's eve hangover, chances are 2017 started with all the good intentions in the world. You may have given up smoking or sugar (which is "the new smoking") or committed to making a better effort to get along with your in-laws. You'll need to hold on for about 66 days before it starts feeling like second nature. (That's how long it takes to form a new habit, says science). But according to the internet, most people don't make it past January 17th, which is "Ditch New Year's Resolutions Day".
With health- and fitness-focused resolutions often the most popular choice for the start of a new year, sticking to them beyond the ominous 17th of January is dependent on making small, but lasting changes - building new habits as you go.
While we spend most of the day in the office, what better place to start honing new habits.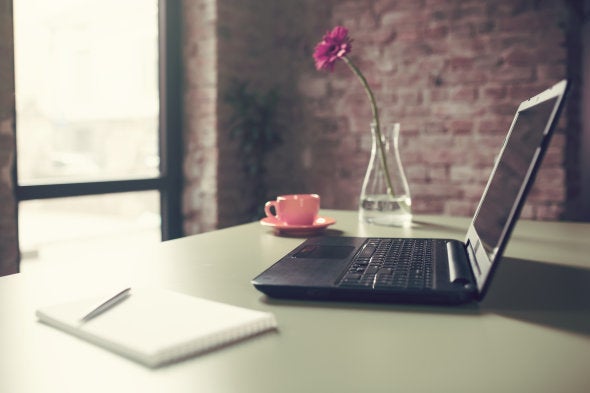 1. Stress-relieving lunchtimes
It's not always easy or possible, but where you can, try to commit to an hour-long digital-detox while enjoying a break from your desk. Your lunch hour is the perfect time to squeeze in a yoga or Pilates class at the nearest gym or studio, to improve your flexibility, mobility and strength. It'll reduce stress, keep you relaxed, and help you to stay focused for the rest of the afternoon.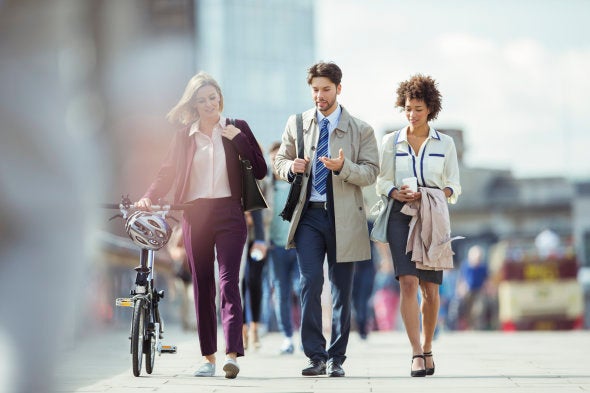 Grab a colleague and go for a walk outside, even if it's just around the area. Even better, turn your walk into a 20-minute workout. Walk for 20 minutes, pull in those abs, drop your shoulders, tighten up those glutes and stop for 10 lunges along the way. Going with a colleague or friend will motivate you to stick to this routine. It's a great way to catch up, have a meeting on the go and get that cardio workout in. Schedule a daily reminder to keep yourself on track.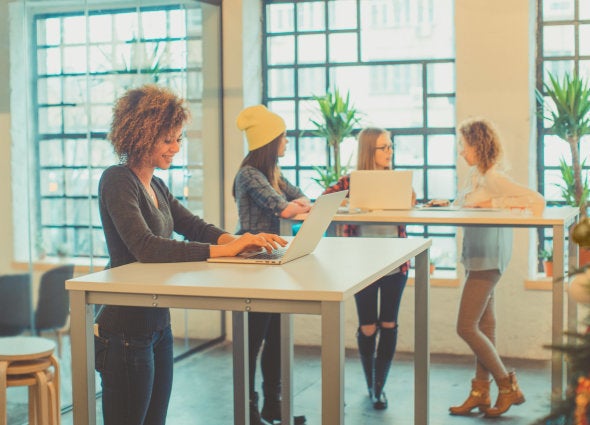 Get a standing desk at work or get up every 28 minutes and stand for about two minutes. Try replacing your chair with an exercise ball – it's good for your spine alignment and causes you to constantly change positions.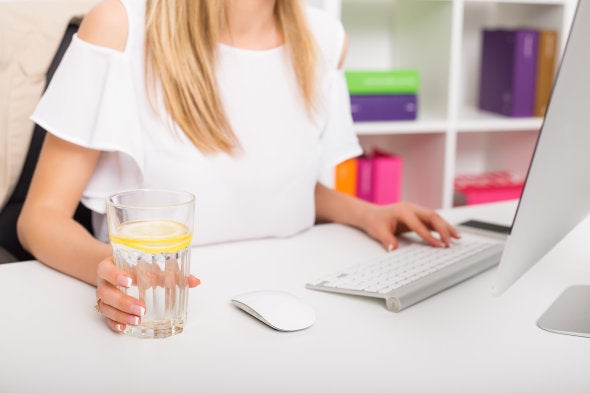 Make sure you always have a full bottle of cold water at your desk. Water will keep you hydrated and help to keep your feeling focused during the day. Try adding frozen fruit to your water bottle if you need a flavour boost.