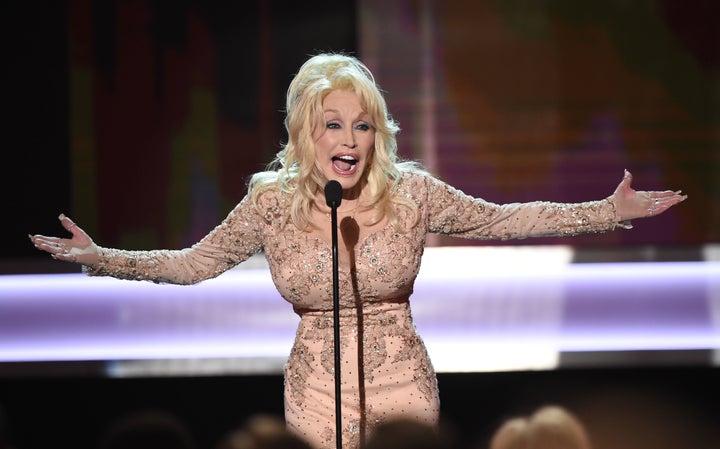 In the midst of a politically dour Screen Actors Guild Awards, the country legend came through with more than enough pep for all of us.
"Greetings from Dollywood, Hollywood," she said, taking the stage to present the Lifetime Achievement Award to her "9 to 5" co-star Lily Tomlin. "I almost didn't get in. Seriously, I didn't. They were holding me backstage, they kept wanting to see my I.D.'s. Well, I think they wanted to see I.D.'s ― maybe it was just double D's. I'm glad to get that off my chest. Of course, Jane and Lily are not my only two famous girlfriends."
Parton then cupped her boobs, winked and chuckled.