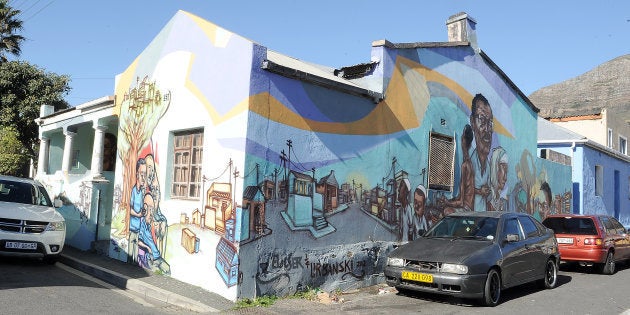 Cape Town attorney Tim Dunn is penning a formal complaint against High Court acting Judge Leslie Weinkove following alleged "racist and classist" comments made during court proceedings.
Weinkove has been mired in controversy in recent weeks following his comments in court about residents who are being evicted from Bromwell Street in Woodstock to Wolwerivier, about 30km north of the city centre.
Weinkove had people in the courtroom gallery gasping when he made comments like: "What's the point of being near a school? What's the point of them being near transport?"
He also questioned the content of an affidavit by resident Charnell Commando, where she suggested a number of properties in the community that she could be moved to. Weinkove responded: "How does this person, what's their name? Charnell? know what the cost implications will be on these properties? She doesn't know what the City's budget is; she is just a kitchen assistant."
This spurred Barnabas Xulu, the attorney representing the Fisheries Department in a case regarding fishing quotas for poor communities, to write a letter addressed to Judge President John Hlophe, formally requesting that Weinkove recuse himself from Xulu's case.
Now Dunn, representing a group of five employees of Zonnekus Mansion Ltd — initially regarding an application for business rescue — has submitted a formal complaint to the Judicial Service Commission (JSC) against Weinkove. According to a transcript from their last hearing on 5 September last year, Weinkove made several controversial comments about Dunn's clients.
In response to a dispute in court over whether one of the applicants was a manager, Weinkove said: "Maybe he [one of the applicants] should manage how to shave himself in the mornings."
Weinkove, also questioned whether the applicant understood certain words like "paramount," "contemplated" and the latin term "locus standi" in his affidavit. "Did he understand the word 'dedicated' ... A gardener? He's alleged to be a gardener not a manager, he knows what the word dedication means ... I was amazed that a gardener knows the word contiguous?" Weinkove said.
Dunn explained that he assisted his client in writing the affidavit and was certain he understood its contents: "Well, there are many intelligent gardeners ... With respect, a gardener or a manager should be allowed to access the court regardless of whether they're a street sweeper or a doctor," he said.
The matter is now being heard in the Supreme Court of Appeals.
"It is my hope that the JSC will sanction [Weinkove's] conduct to prevent it from reoccurring. The comments made during these matters are in direct conflict with the Constitution. Such comments could easily lead to an erosion in confidence in the judicial system," he said.
GroundUp has spoken to, emailed, and left telephone messages with Weinkove's PA, who identified herself as Ms Segers. We have received no response to our request for comment. We are also awaiting comment from advocate Dumisa Ntsebeza from the JSC.