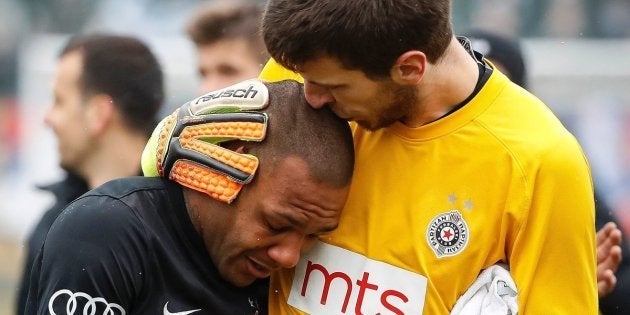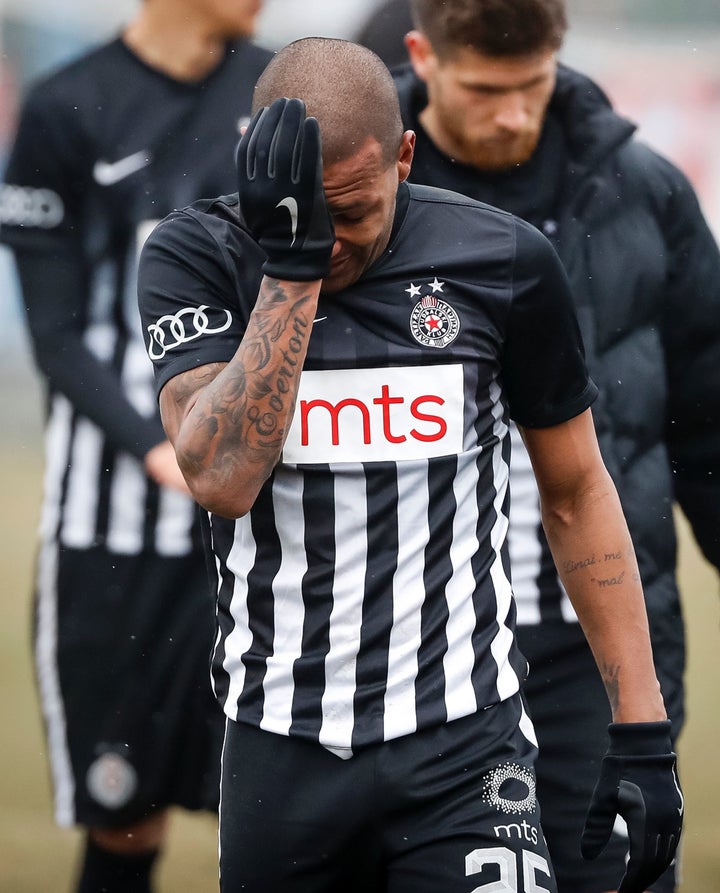 Partizan Belgrade's Everton Luiz played an entire soccer game against Rad Belgrade on Sunday as rival fans hurled racist chants and remarks at him.
Luiz, a Brazilian player who joined the Serbia team last year, was subjected to vicious "monkey chants," racist remarks and even a banner bearing an insulting message, The Associated Press reported Monday. The banner was only removed when a referee forced the fans to take it down.
At the end of the game, Luiz made a crude gesture toward the fans who had been tormenting him, which caused some Rad players to confront him and a brawl to break out, according to the BBC and video footage on YouTube. Luiz was in tears as he walked off the field, telling reporters that he had endured "racist abuse during the entire match." Rad lost to Partizan 0-1.
Reuters news agency reported on Monday that the the Serbian Football Association had temporarily suspended Rad from playing in its home stadium due to the fans' "monkey chants" directed toward Luiz.
In a statement to Reuters, Luiz said he wanted to forget the episode.
"My family and I feel at home in Serbia and this is why I could not stop the tears after the game," he said. "I took 90 minutes of racist abuse and other insults from the terraces and thereafter I found myself in a cauldron of emotionless individuals who charged at me when they should have protected me. I want to forget this, refocus on football and urge everyone to say 'No' to racism."
Acts of racism have long-plagued professional soccer leagues around the world as black players have endured decades of slurs and "monkey chants" from fans and other players.