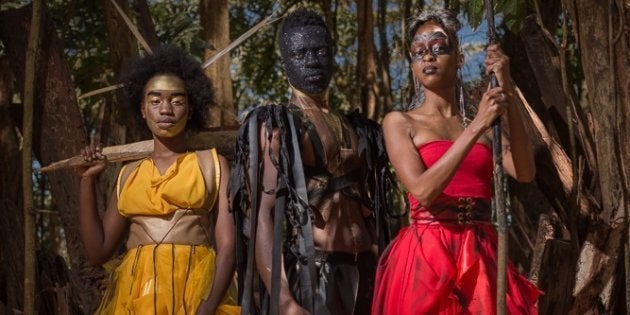 Virtual reality (VR) is on its way. Although still in an embryonic stage, with its oversized headsets, bulky touch-responsive gloves and an unresolved relationship to physical space, this emerging technology, which provides a direct experience of simulated reality, will no doubt change human life in countless ways – from film to design to education to the ways in which we explore and satisfy human desires – and in many other ways that have still to be imagined. For now, however, film – and the overlapping area of gaming – is one of the key outposts of this largely unknown and constantly expanding frontier.
Documentary and interactive media expert Ingrid Kopp, who co-produced the four VR titles that will be showcased in Durban, points out that the language of film is not necessarily the language in which we should be talking when it comes to VR. At the same time, as the selection of African VR titles at this year's Durban FilmMart demonstrates, VR can fulfil two of the central promises of cinema – to show us things that we've never seen before, and provide new perspectives on everyday life. And while it's unlikely that VR will ever replace traditional cinema as a medium, it will undoubtedly compete with it, just as gaming and music and books and social media do now, and it seems likely that it will come to shape the ways that we build and relate to moving images in general.
The multiplied gaze
VR is particularly well-suited to breaking down the singular perspective that is at the root of so much Western art production – with VR, the gaze changes and multiplies in multiple ways, and everything shifts as a result.
In the Kenyan production Let This Be A Warning, from The Nest Collective, a group of African people have left Earth to create a colony on a distant planet, and respond with disquiet when an uninvited and unwelcome guest arrives. Like virtually all sci-fi, Let This Be a Warning is also very much about the present moment and contemporary visions of race, empire and identity.