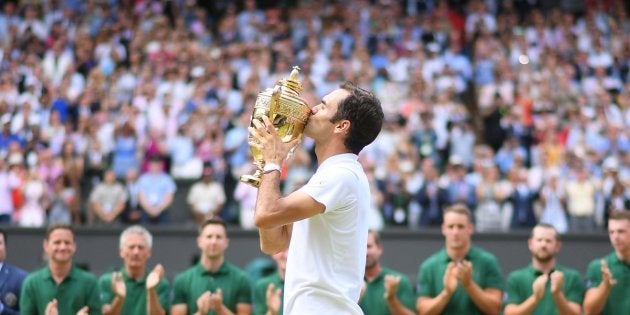 Following his record breaking victory in Wimbledon on Sunday, Roger Federer solidified his place as the greatest male tennis champion.
Numbers do not lie, and Roger Federer brushed aside any doubts he was past his prime when he won a record-setting 8th Wimbledon title and has now won 19 Grand Slam titles, the most in history for a male tennis player.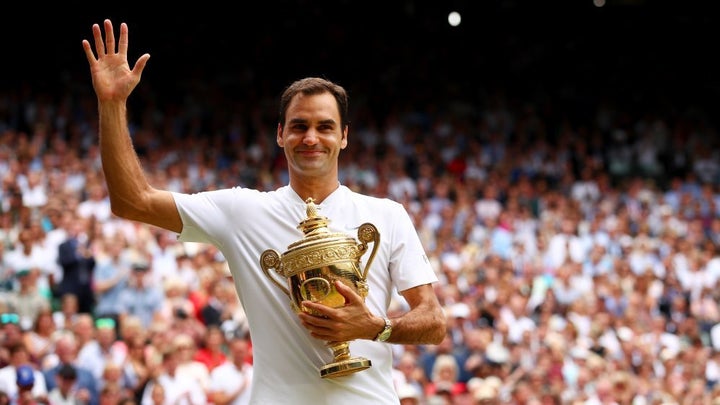 Following his historic 6-3 6-1 and 6-4 thrashing of Croation Marin Cilic in the Wimbledon final, Federer became the oldest winner of Wimbledon and in the process set a record for 8 Wimbledon title wins in his career.
Wimbledon Titles🏆: 2003, 2004, 2005, 2006, 2007, 2009, 2012 & 2017
The win makes Federer the most successful male tennis player and elevated his status to arguably the best tennis player in the history of the game.
In tennis, Grand Slam tournaments are regarded as the most important annual trophy events. Grand Slam tournaments include the Australian Open (January), French Open (May), Wimbledon (June) and the US Open (August - September).
Roger Federer has won a record 19 Grand Slam singles titles, a record no tennis player has reached. He is also amongst 8 players to have captured a career Grand Slam, which is winning all four majors within a calendar year.
Federer has also reached 29 Grand Slam finals, which is a record in men's singles including 10 finals in a row from 2005 to 2007.
Here is an illustration of his Grand Slams and why he is regarded the best in the history of Tennis:
Australian Open🏆: 2004, 2006, 2007, 2010 & 2017
Wimbledon🏆: 2003, 2004, 2005, 2006, 2007, 2009, 2012 & 2017
US Open🏆: 2004, 2005, 2006, 2007 & 2008
Heres is just a brief reminder why Roger Federer is associated with greatness: