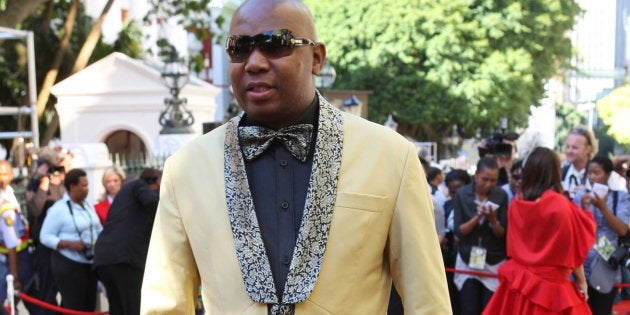 The Office of the Public Protector on Sunday said it was unable to immediately confirm the status of a complaint lodged against Higher Education deputy minister Mduduzi Manana five years ago, ostensibly accusing him of abusing his power.
Spokesperson Cleopatra Mosana explained that as the complaint was lodged in 2012 before the tenure of current Public Protector Busisiwe Mkhwebane, the office would have to delve into their past records to confirm its status.
The Sunday Times reported that Manana's ex-head of office Wonga Tabata lodged a complaint against Manana in 2012, claiming that the deputy minister abused his power.
According to the newspaper, Tabata's grievance follows a phone call in which the deputy minister accused him of "being part of a political grouping that did not want him to succeed as deputy minister" before verbally attacking him the following day accusing him of "dirty political games".
It also reported that former members of Manana's staff claimed his " temper tantrums, blackmail and blatant abuse stretch back at least five years", including claims from a former secretary who told the newspaper that the deputy minister would phone her in the early hours of the morning, cursing her and threatening her job and would also throw his diary and cellphone at her.
The woman also alleged to the Sunday Times that staff had to clean his residence and entertain the deputy minister's friends at parties.
In response, Manana's staff members sent a statement on Sunday, saying they were "disturbed by the negative sentiments" shared by their former colleagues.
"Whilst we respect their views, at no point, have we encountered a situation where there was abuse in and around our work environment.
"Our deputy minister is a man of integrity and high work ethic, very strict when it comes to work and it is his track record and contribution towards the education of an African child that speaks volumes."
The statement – signed by spokesperson Busiswa Gqangeni, PA Thulisile Mabona, Parliamentary Liaison Officer Mduduzi Gumede, Protocol Officer Calvin Nkosi and Special Projects Officer Khalipha Dazela from Manana's private office – said the deputy minister "runs his office with much efficiency, forever encouraging us to empower ourselves with education; a leader of stern principles".
Manana is accused of assaulting a woman at Cubana nightclub in Johannesburg, for which he later apologised, labelling it a "shameful incident", which occurred as a result of "extreme provocation".
A video of the incident was widely circulated on social media, showing allegedly Manana slapping a woman, who covers her head with her hands to try and stop the blow.
Manana was on Thursday granted R5000 bail.
'The law must take its course'
Police Minister Fikile Mbalula denied that Manana was receiving special treatment, after video footage emerged showing that he had been escorted through the back door of the Randburg Magistrate's Court, with police protection.
Ministers and deputy ministers are entitled to VIP police protection.
Mbalula said Manana had availed himself to police, had been fully co-operative, was known to the victim and the public, and was therefore "not a flight risk".
"Arrests need to be done procedurally," Mbalula said at a press conference on Friday.
"Arrests themselves are not punishments. They are to ensure the suspect appears in court and to briefly restore peace."
He said the case against Manana was "very disappointing, because we expect individuals like him to act as an ambassador".
"The law, however, must take its course... Deputy Minister Manana will not be treated with special kid gloves." -- News24