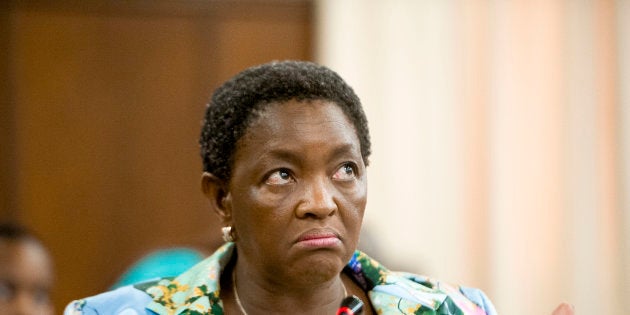 Dlamini told the Sunday Times that the attack on Manana was 'a political tool'. She also added that action would have to be taken against other leaders in the party as well.
"If we want to say everyone who occupies a senior position in government, we must know his track record. Because there are those that are actually worse than [sic] him.
"They must come out in the open. We must know them. We must know how they are going to be rehabilitated. As the women's league it is our role to fight on the issues of women ... [like] gender-based violence," she told the paper.
He was charged with assault on Monday after a sound clip made the rounds on social media. Manana admitted to slapping a woman at Cubana and said he resorted to violence because the victim had called him gay.
Minister of Police, Fikile Mbalula promised that he would not be treated with kid gloves and col the media this week: "The minister must be held accountable..."
Manana appeared at the Randburg Magistrate's Court on Thursday and his bail was set at R5000.
The case was postponed to September 13 for further investigation.