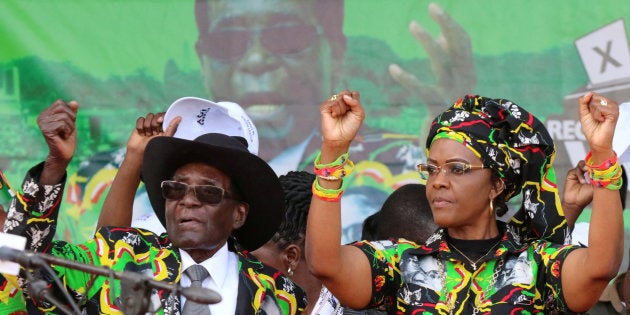 Zimbabwean first lady Grace Mugabe could be saved by 'diplomatic immunity' for charges laid against her for an alleged assault on a South African woman. Police minister Fikile Mbalula spoke on Radio 702 on Tuesday, saying she could have been arrested but that her diplomatic passport would save her.
"Dealing with a delicate case, she can be arrested but if she came with a diplomatic passport, she can be granted diplomatic immunity", he said. This means that if Mugabe had a diplomatic passport, she could have safe passage from the law.
Clayson Monyela, spokesman for the department of international relations, told The Star newspaper that Mugabe might not receive diplomatic immunity.
"Firstly, for it to apply, she needs to be here on official business. It won't apply if she's here on holiday or for something else. Secondly, as a first lady, she's not part of the government or a government official," he said.
"It doesn't apply just because she's the wife of a president."
Having a diplomatic passport means that diplomats, depending on their circumstances, are protected by legal immunity but could still be barred from the country.
According to The Times, Mugabe allegedly beat up a 20-year-old woman at a hotel in Sandton on Saturday. The incident happened while the victims was visiting Mugabe's two sons.
Mbalula said the case would be reviewed on Tuesday and further action would be taken. EWN reported that the Morningside police station was probing the incident but the case could be an international matter.
The victim, Gabriella Engels, told News24 she was assaulted with an extension cord.
"She flipped and just kept beating me with the plug. Over and over. I had no idea what was going on. I was surprised, I needed to crawl out of the room before I could run away."