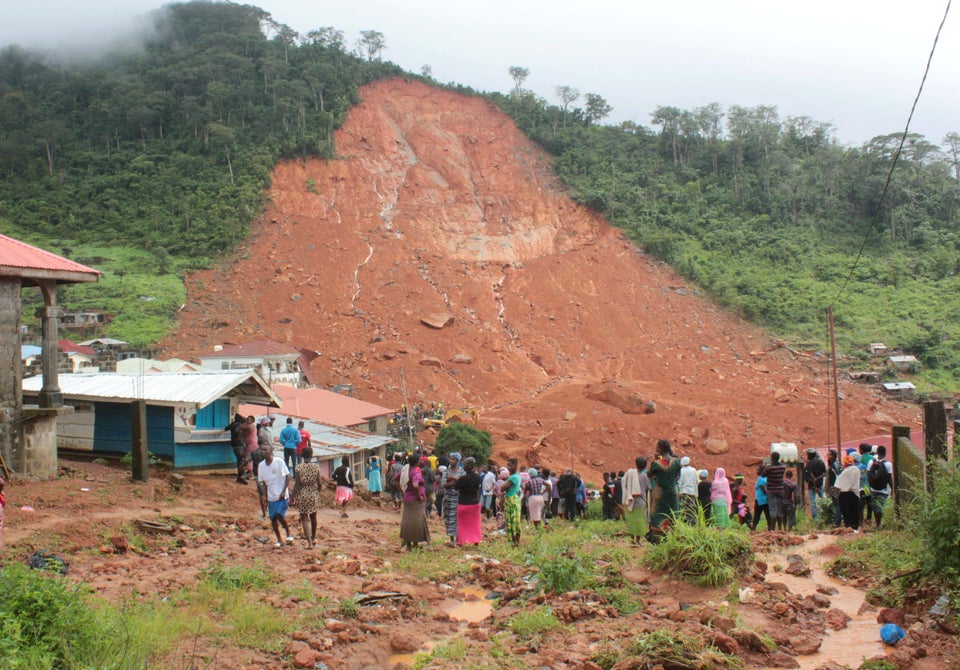 IN PICTURES: Devastation In Sierra Leone
At least 499 dead bodies had been unearthed near Freetown, Sierra Leone, following last week's devastating landslide, Reuters reported on Sunday.
The side of Mount Sugar Loaf collapsed on Monday after heavy rains, burying parts of Regent town, six miles east of the capital.
Authorities buried 461 bodies in a mass grave site in Waterloo cemetery which is near to the mass burial site for victims of the Ebola crisis between 2014 and 2016 which claimed 4000 people's lives.
Chief coroner Seneh Dumbuya told Reuters on Sunday 38 more bodies had been found which brought the death toll up to 499 by the end of the weekend. The Red Cross said over 600 people were still missing.
Authorities had prioritised digging up bodies to prevent potential contamination of the water supply and the spread of disease. "We are doing all we can to ensure cholera does not break out," Samuel Turay, an official at the health ministry, told Reuters.