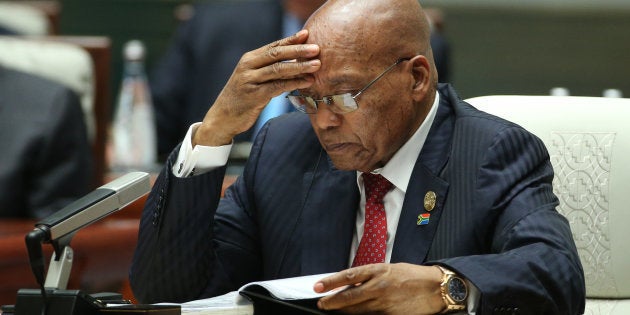 The National Prosecuting Authority (NPA) says it has not abandoned its bid to process corruption charges against President Jacob Zuma.
In a report by the City Press, the NPA said it would also be looking at its previous decision not to prosecute the president and has reinstated some of the charges which were dropped.
In 2014, the DA laid eight charges against Zuma which were consolidated into five. The prosecutor heading the case however declined four of the charges.
This was after Public Protector Thuli Madonsela found that the president had not used proper tender processes to upgrade his Nkandla home.
According to the report, correspondence between the Democratic Alliance legal team and the prosecuting authority's acting Special Director of Public Prosecutions in the commercial crimes unit, Advocate Malini Govender reveals that there will be a review on the decision not to prosecute Zuma and that the case would be reopened.
In an undated letter Govender said: "I previously advised [that] I am reviewing the decision made by the prosecutor not to prosecute in four of the five matters referred to the SCCU by the Directorate for Priority Crime Investigations [Hawks] which were investigated by the Special Investigations Unit."
In May, the opposition party gave the NPA an ultimatum asking the authority to prosecute Zuma or give reasons for not doing so. This week Maimane again called for NPA boss Shaun Abrahams to do his job.