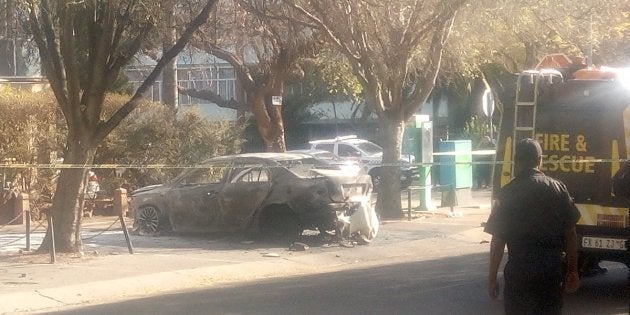 What appears to be an Uber taxi has been set alight in Pretoria outside the Hatfield Gautrain Station as violence continues to escalate between Uber drivers and metered taxi drivers.
Social media videos show the vehicle burning:
Tshwane Emergency Services told HuffPost SA that the flaming vehicle was extinguished at 16:00 this afternoon, but wouldn't confirm whether the car was, in fact, an Uber vehicle.
This is a developing story.