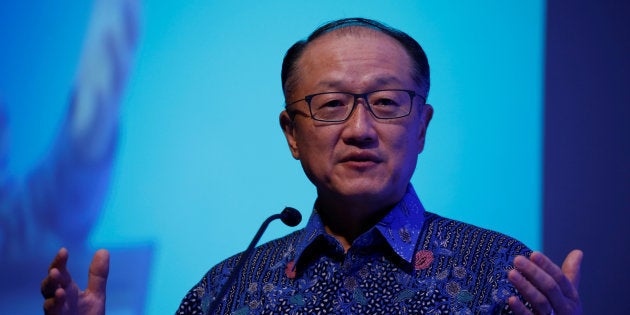 The bank has reportedly revised its growth forecast from 1.1% to 0.6% for 2017.
The bank's latest update on SA, released on Tuesday, reportedly states that losses in productivity since 2008 have cost the country 0.7% of GDP every year. Productivity reportedly declined 6% since 2007, and private sector investment in research and development dropped 40% since 2007, according to the bank.
While South Africa is no longer in a recession as of the second quarter, this is not enough to restore positive growth, the bank said. Poverty is likely to increase, continuing the trend from 2011 to 2015. The bank said that only 20% of SA's population has not been in poverty at all in the past eight years. It said that 40% of the population were chronically poor, while 40% were the "transient" poor who went in and out of poverty since 2008.
Data costs were identified as hampering growth, and the bank noted that data costs in South Africa were five times higher than those in Egypt. The skills gap also needed to be addressed, and South Africa's high port costs, 88% higher than the global average, were also hampering growth.
Business Day quoted Moody's lead sovereign analyst for South Africa, Zuzana Brixiove who last week said South Africa had "decoupled" from global growth.