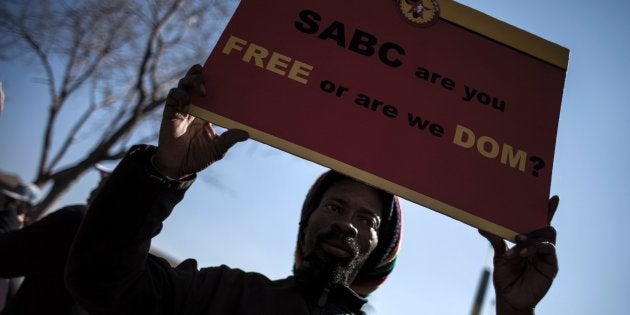 The SABC is coping just fine without a board, with the department of communications denying that the absence of one has affected the broadcaster in any way, Business Day reported on Tuesday.
Zuma missed the deadline to appoint a new SABC board in September, but speculation is rife that he wants to stall the process to ensure that his own candidates are appointed.
Zuma says he wants to properly vet the candidates. On Sunday, City Press reported that Zuma was allegedly delaying the appointments because he and Communications Minister Ayanda Dlodlo want to be able to make key appointments without the board's input.
The Citizen reported that the Presidency denied the claims and "rumours and gossip". Zuma maintains that the delay in appointing the candidates is to ensure a proper vetting process.
Presidency spokesman, Bongani Ngqulunga, told The Times that the vetting of the candidates was complete.
"The Presidency received all the documentation on Friday which will enable Zuma to complete the process soon," he reportedly said.
On Tuesday, the department of communications spokesman Mava Scott told Business Day:
"There has been no material impact on operations... The executives who are there have been doing a good job."
But the Broadcasting, Electronic Media and Allied Workers' Union says this is not true.
Its spokesman, Hannes du Boisson, told Business Day that without a board, there was "no oversight at the SABC, there is no strategy and nothing is being implemented to address the financial crisis... The delayed appointments have also created a lot of negative publicity which has put off a lot of advertisers... This means the SABC is losing a lot of money."
On Monday, the Organisation Undoing Tax Abuse (Outa) added its voice to the growing list of people who are worried about the situation, News24 reported.
"We're concerned that President Zuma is deliberately delaying the appointment of the new board for political reasons, leaving an unacceptable gap in governance at the SABC," Outa special projects director Dominique Msibi said.