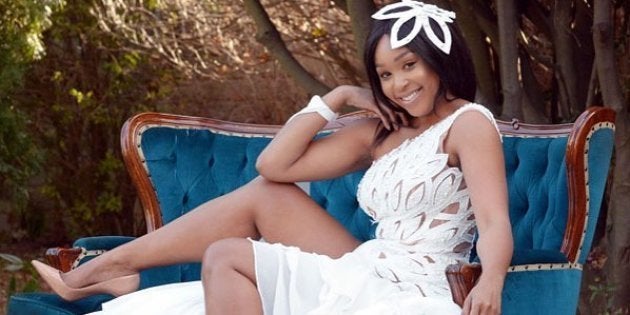 Come 7.30pm this Friday evening, media personality Minnie Dlamini will lift the lid on intimate details of how she came to be Mrs Jones.
Dlamini said "I do" to her husband, Quinton Jones, during a lavish traditional ceremony in July and the couple celebrated their white wedding in September in the Western Cape.
The couple sold the broadcasting rights to Multichoice and Vuzu Amp (DStv channel 103) will broadcast a three-part series called "Minnie Dlamini: Becoming Mrs Jones". The first episode will take viewers through the process of planning her wedding and the preparations for both the traditional and Western ceremonies.
Dlamini previously said the reason she decided on the documentary was to control how her story is told.
"Media coverage of my career, my success, my failures and my personal life has happened without my control, without my input and in most cases, without my approval. This, however, is my story and I'm telling it my way," she said in the video posted on Instagram.
The second episode follows her to Paris where she had her lavish bachelorette party with her bridesmaids. Her traditional wedding will also be shown here also highlighting how her Zulu culture celebrates marriage.
The final episode will showcase the elegant Western wedding set in the opulent backdrop of Somerset West in the Western Cape. Dlamini told Channel24 that it this episode that is "closest to her heart" as viewers will see her get married to Jones in a white wedding dress covered in Swarovski crystals, designed by Gert-Johan Coetzee.
Here's why we think you cannot afford to miss out on this series:
She's telling her story her way:
In the first trailer for the show, Jones can be heard pouring out his heart to Dlamini. We think it will be beautiful to watch the pair go about their romance while putting together their dream weddings.
Those wedding celebrations:
People got to see photos and follow her her weddings on social media, we cannot wait to watch how it all came together.
Congratulations once again to Mr and Mrs Jones. We will be watching.