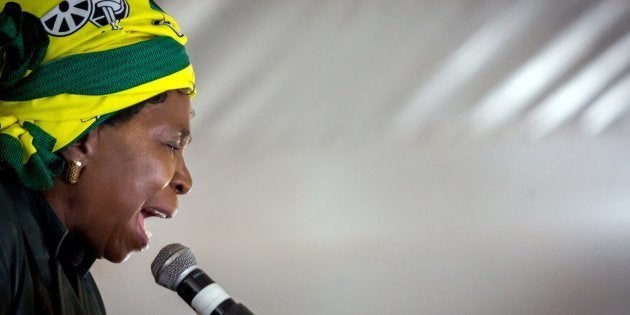 Presidential hopeful Nkosazana Dlamini-Zuma says the real hard work for the ANC will start after its national conference in December, when it needs to strengthen its structures and begin campaigning for 2019 when South Africa goes to the polls.
To do this effectively, Dlamini-Zuma says there needs to be unity in the party.
We are going to reconnect with our people, listen to our people.
"We are saying that for us, unity is very important. Because after the conference, the hard work will start, not only of strengthening our structures but also for campaigning for 2019. The ANC has no option but to win in 2019," Dlamini-Zuma said at an ANC Cadres' Forum at a community hall in Giyani, Limpopo, on Saturday afternoon.
"We are going to reconnect with our people, listen to our people. By the time we get to 2019, it [the ANC] will be informed by the views of our people... Only the ANC can make the lives of our people better."
Dlamini-Zuma continued her dialogue on the importance of radical economic transformation (RET) -- a matter which she has built her campaign around -- saying that although some people do not like the concept, the reality is that the current status quo is "unacceptable and unsustainable".
"RET is not a slogan that is used by a particular individual, it is a decision of the ANC. It is our responsibility to implement it. We must also look at how this RET can unfold. For RET we need to look at what do we have as South Africa (SA) and how can we use what we have," she said.
She spoke about the importance of investing in citizens, sports and recreation, industrialisation, free education, land redistribution and the economy.
"Nobody can stand up here and say it is good to have the majority of the people marginalised. When we talk RET, we are not frightening anyone, we are saying it is good for SA," she said.
"We mustn't think that it will be easy. If we are united, we are strong, we can move this country to prosperity."