Students at St. Hugh's College in Oxford have joined an international chorus of critics in condemning their alumna Aung San Suu Kyi, now the de facto leader of Myanmar, for her response to the crisis engulfing the Rohingya in the country's Rakhine State.
Undergraduates at St. Hugh's, where Suu Kyi studied in the 1960s, voted this week to remove her name from the title of their junior common room. The gesture is a protest against her unwillingness to address the state-sponsored persecution of Myanmar's Muslim-minority Rohingya communities.
The college, which also removed her portrait from its main entrance earlier this year, granted Suu Kyi an honorary doctorate as one of its "most distinguished and remarkable alumni" in 2012.
At the time, Suu Kyi, a Nobel Peace Prize laureate and former political prisoner, was still widely idolized as a champion of democracy and non-violent human rights advocacy. She spent nearly 15 years under house arrest while campaigning against Myanmar's decades-long military dictatorship, and became the nation's state counselor in 2016, a position equivalent to prime minister in many countries.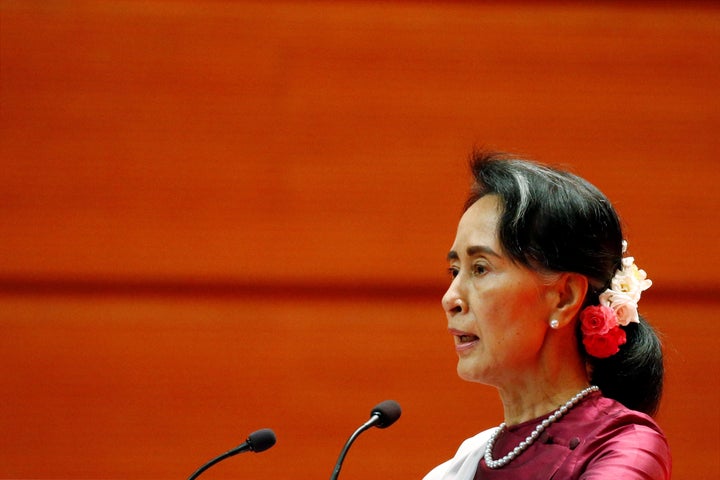 But the activist-turned-politician has been conspicuously silent as a military campaign denounced by the United Nations as a "textbook example of ethnic cleansing" continues to push Rohingyas out of the country at a staggering rate. At least 537,000 refugees ― more than half of Myanmar's Rohingya population ― have fled to neighboring Bangladesh in a matter of weeks.
Crimes against humanity
In late August, a Rohingya insurgency attacked a number of government security posts in Buddhist-majority Myanmar, where Rohingyas have endured decades of discrimination and extremely limited rights. Twelve officers were killed.
The military unleashed a retaliatory crackdown, which international observers have decried as barbaric and disproportionate. State actors have committed atrocities amounting to crimes against humanity, according to Amnesty International.
After conducting more than 150 interviews with survivors and eyewitnesses, the human rights group released a report this week alleging that Rohingya men, women and children have been indiscriminately killed, burned, tortured, raped and shot, among other abuses.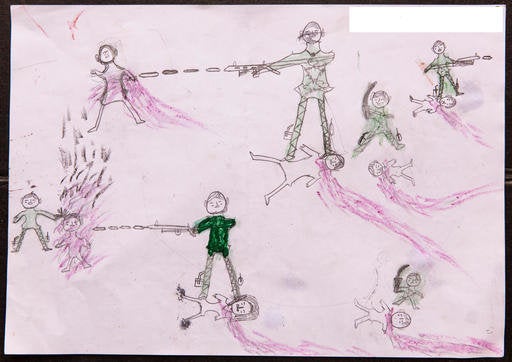 "In this orchestrated campaign, Myanmar's security forces have brutally meted out revenge on the entire Rohingya population of northern Rakhine State, in an apparent attempt to permanently drive them out of the country," said Tirana Hassan, Amnesty's crisis response director. "These atrocities continue to fuel the region's worst refugee crisis in decades."
The report features testimonies from Rohingya refugees recounting horrific tales of being burned alive and watching loved ones die before their eyes while attempting to escape security forces' gunfire.
Suu Kyi's silence
Bangladesh is grappling with insufficient resources to accommodate the influx of desperate Rohingyas. Many have traveled by land or sea for days without food.
In September, a boat carrying more than 60 refugees capsized off the Bangladeshi coast. All were presumed dead, including several babies.
As many as 1,800 Rohingya children are making the perilous journey across the border per day, according to a new report from UNICEF.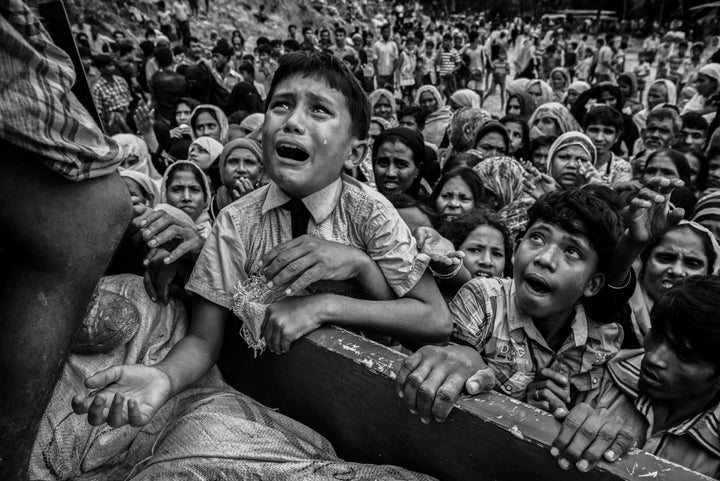 But as the crisis escalates, Suu Kyi has remained tight-lipped on the Rohingyas' plight, despite mounting pressure to speak out and take action.
She skipped the 2017 U.N. General Assembly in New York, where world leaders discussed Myanmar's Rohingya exodus in her absence.
Suu Kyi has even dismissed accusations of state-sponsored crimes against the minority group as "misinformation." The government "has already started defending all the people in Rakhine in the best way possible," her office claimed in a Facebook post last month.
But Myanmar's government has tightened restrictions on urgently needed aid supplies and services in Rakhine State. It has also denied access to humanitarian groups as well as a U.N. fact-finding mission in the country and other attempted investigations into the alleged and documented persecution.
International outrage
Suu Kyi's inaction has sparked protests around the world and calls for her Nobel Prize to be revoked.
"I am still waiting for my fellow Nobel Laureate Aung San Suu Kyi" to condemn the "tragic and shameful treatment" of Myanmar's Rohingya Muslims, 20-year-old activist Malala Yousafzai wrote on Twitter. "The world is waiting and the Rohingya Muslims are waiting."
South African anti-apartheid leader Desmond Tutu, another Nobel laureate, also issued an emotional plea to his "dear sister" Suu Kyi.
"I am now elderly, decrepit and formally retired, but breaking my vow to remain silent on public affairs out of profound sadness about the plight of the Muslim minority in your country, the Rohingya," he wrote. "If the political price of your ascension to the highest office in Myanmar is your silence, the price is surely too steep."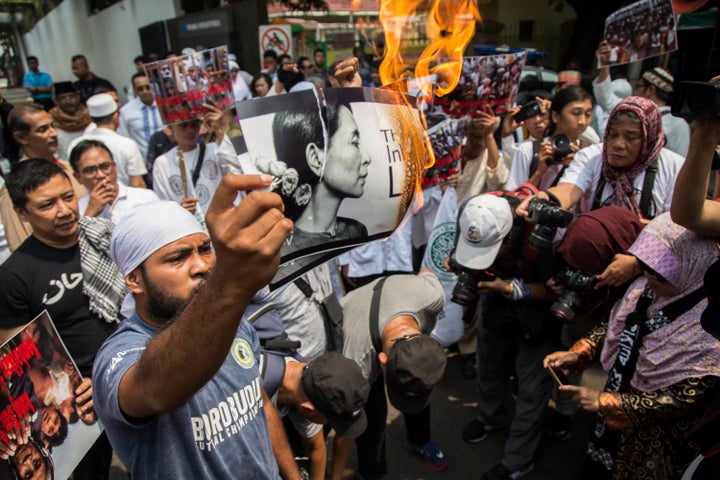 Less than two weeks after the military crackdown erupted, Yanghee Lee, the U.N.'s special rapporteur on human rights in Myanmar, called the situation in Rakhine "really grave," and said it was time for Suu Kyi to "step in."
"That is what we would expect from any government: to protect everybody within their own jurisdiction," Lee added.
The students at St. Hugh's are urging others to join them in denouncing their disgraced alumna's "inexcusable and unacceptable" negligence.
"We must condemn Aung San Suu Kyi's silence and complicity on this issue and her condonation of the human rights offenses [in] her own land," they said. "In doing so, she has gone against the very principles and ideals she had once righteously promoted."