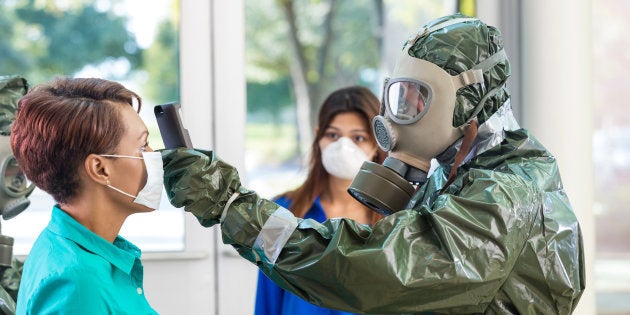 South Africa has been placed on high alert by the World Health Organisation (WHO) for the "black death" plague, following an outbreak in neighbouring Madagascar, News24 reported. The return of the medieval illness has caused the WHO to put eight other countries on alert, too: Ethiopia, Kenya, Mauritius, Comoros, La Reunion, Tanzania and the Seychelles.
South Africa's trade and travel links with Madagascar are the reason for its addition to the list of countries on high alert, the WHO said.
At least 124 people have been killed by the disease in Madagascar, which was hit by the plague in September, while 1,133 people are reportedly infected.
Depending on the type of plague, bubonic or pneumonic, there is a 30-100% chance of death within 72 hours if left untreated, according to the WHO.
The WHO reported stated: "Historically, the plague was responsible for widespread pandemics with high mortality. It was known as the 'Black Death' during the fourteenth century, causing more than 50 million deaths in Europe. Nowadays, the plague is easily treated with antibiotics and the use of standard precautions to prevent acquiring infection."
According to a report by Quartz Africa, most of the deaths in Madagascar have been caused by the pneumonic version of the plague, which is more contagious, and is transmitted from animals to humans by bacteria. It presents with flu-like symptoms and is spread by droplets in the air.
Cases of the bubonic plague have also been reported, which is less contagious and is caused by bites from fleas.
The Guardian reported that the first case was a 31-year-old man visited Madagascar who fell ill with what appeared to be Malaria symptoms.
While outbreaks of the plague are common in the country, this time, the disease has spread to urban areas increasing the risk of transmission.
"Normally, the people who catch the plague ... live in poor areas, but in this case we find the well-to-do, the directors, the professors, people in every place in society, catching the disease," Dr Manitra Rakotoarivony, Madagascar's director of health promotion, told The Guardian.
The WHO has reportedly delivered 1.2 million doses of antibiotics to the country.