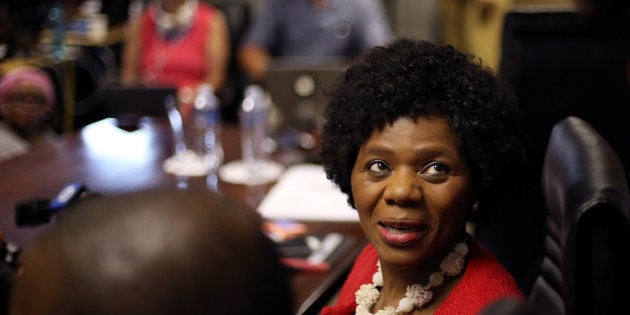 On Thursday 2 November 2017 it will be exactly a year since Thuli Madonsela's report into state capture was released by court order.
In the course of that year the extent, depth and breadth of state capture has been revealed exposing a deep rot in the executive, government and state-owned enterprises. And there have been no arrests, no investigations and almost no repercussions.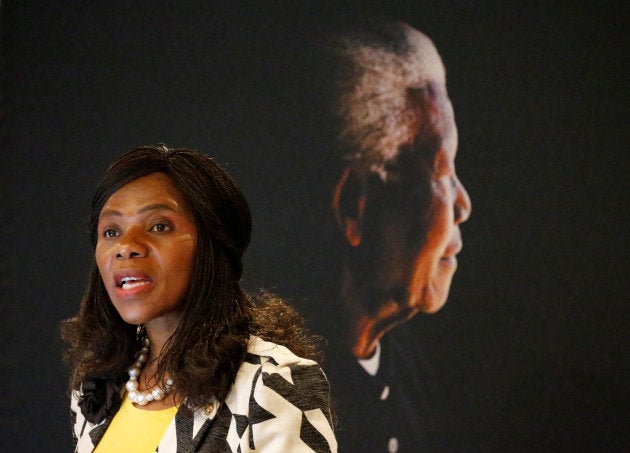 "State of Capture", Madonsela's 355-page report, is still the subject of ongoing litigation by President Jacob Zuma, who is blocking and preventing any form of investigation into the report and its findings. The governing party, too, has ducked taking responsibility for its leaders, refusing to acknowledge that the capture of its cadres is the single most important reason for its and the country's sharp decline.
"We have now moved way past the commission of inquiry as instructed by Madonsela's report. Yes, it would still be useful, but given the revelations over the past year – including the Gupta leaks – we think there is more than ample evidence in the public domain for a whole basketful of criminal charges to be laid against some people," says David Lewis of Corruption Watch.
Madonsela's report was a shocker, but the extent of subsequent revelations -- including the cesspool of corruption that is Eskom -- has been overwhelming. Daily revelations of how rent-seeking and state capture takes in practice have numbed the public. This has been exacerbated by the weak, limp-wristed and obstructionist manner in which law enforcement and prosecuting authorities have reacted to unfolding events. Zuma has also tightened his grip on key levers of state, dismissing National Treasury's leadership and installing Malusi Gigaba, a deeply problematic individual, as minister of finance.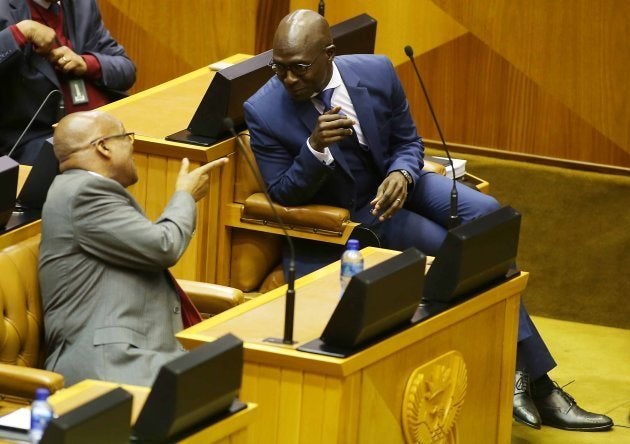 It has now been left to foreign institutions -- the FBI in the United States and the British Government -- to tackle corruption in South Africa. Foreign laws in foreign countries enforced by foreign institutions might just be what saves this country from further capture.
"The question is no longer whether state capture has occurred, it now has to be about prosecuting people. The commission of inquiry will certainly help the process, but the danger is always there that it could be used to justify not prosecuting somebody 'because the investigation is ongoing'."
A former senior SA Revenue Service (Sars) investigator says the level of detail and evidence in the public domain should under normal circumstances be "more than enough" to compel a judge to grant preservation orders, freeze bank accounts and authorise a deep, forensic investigation. Lewis says the amount of evidence that has emerged should have led to action by the National Prosecuting Authority. "But there is no inkling that they have moved at all. It is a real disgrace. They were the first institutions to be captured however and they're doing as expected."
Lawson Naidoo from the Council for the Advancement of the South African Constitution (Casac) agrees and says there has been "very little" progress to hold people to account in the year since Madonsela's report was released. "The president is challenging the report in the courts, a process has started in Parliament, but we're no nearer [to] a commission of inquiry than we were last year this time, never mind a judicial commission of inquiry," he says.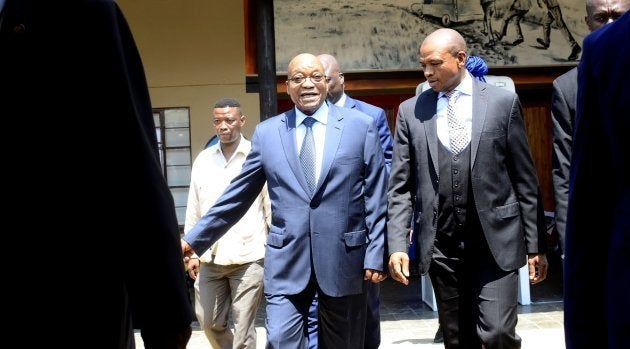 Ben Theron from the Organisation Undoing Tax Abuse (Outa) says it is "sad" that South Africa still has Zuma at the helm of the country a year after Madonsela's report was released. "It's been a year and there has been no accountability. The time has come for us in civil society to ensure that we deal with impunity."
He agrees with Lewis about the amount of evidence in the public domain and that Madonsela's report, however shocking it was in November 2016, has been dwarfed by what we know now. "Eskom, specifically, has been shown to be part of a pattern replicating itself across the state. The rot lies very, very deep."
Zuma this week amended his application to review Madonsela's report, arguing that he will institute a commission of inquiry, but on his terms and after the (current) public protector has investigated the matter further.
Like with the Seriti Commission of Inquiry into the arms deal, Zuma will only submit himself to an investigation if he can manipulate and control it.
On page 108 in "State of Capture", amid the exhaustive explanations about Madonsela's methodology, details about the investigation and who she interviewed, there are two sentences referring to Zuma.
Under the heading "The President's Case", paragraph 5.28 reads: "I met with the president on 6 October 2016 to solicit his response to the above allegations. He did not respond to any of my questions."