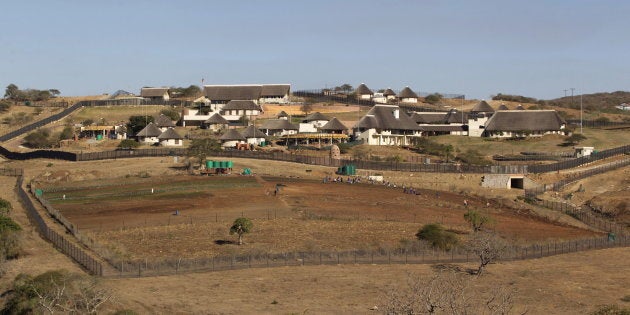 The officials allegedly responsible for the Nkandla upgrades are off the hook. According to The Mercury, the department of public works has stopped the internal disciplinary hearings against 10 officials responsible for the awarding of contracts on the project, which led to huge cost overruns.
Settlements have reportedly been reached with all 10 officials. The Public Service Administration (PSA) confirmed this to The Mercury.
The hearings got underway in 2014 and have reportedly been delayed several times. The High Court in Pietermaritzburg granted the media access to the hearings, resulting in another delay.
They began in July with the hearing of one official, Jayshree Pardesi, who was charged with misconduct for awarding a contract without going through the proper tender procedures. This meant only one company, Money Mine, was approached to work on the upgrades.
That hearing was also postponed, and queries by The Mercury to the department have gone unanswered.
The only other person who was pursued in the case was the Nkandla architect, Minenhle Makhanya, and his case has reportedly not been heard yet. A civil case for R155.3-million was filed against him by the Special Investigating Unit in 2014.
The DA in KwaZulu-Natal told The Mercury it would write to the minister of public works to find out what happened.
According to Times Live, the details of the settlements are a secret. The PSA's Claude Naicker told Times Live: "The settlements... have a confidentiality clause which prevents myself and the department from disclosing anything. All I can tell you is that everything has been resolved amicably to the union's satisfaction."
IFP MP Narend Singh told The Mercury that the party would make an application for the settlements to be made public through the Promotion of Administrative Justice Act.
According to Eyewitness News (EWN), Makhanya's lawyer withdrew from the case. The SIU informed Parliament of this on October 11. SIU head Jan Mothibi reportedly told Parliament that pleadings in the civil matter had closed by then.