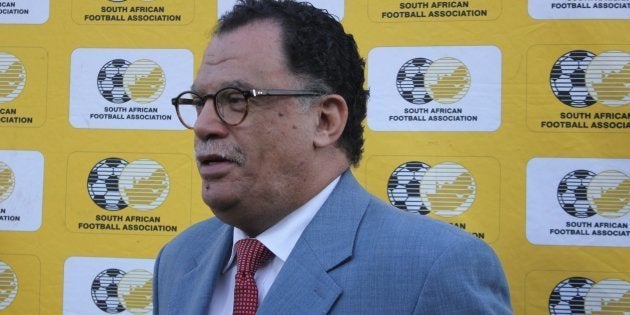 Singer and former ANC MP Jennifer Ferguson has been labelled a slut, a gold-digger and a scorned ex, among other things, since accusing South African Football Association (SAFA) boss Danny Jordaan of rape.
A few weeks ago in a social media post, Ferguson shared her account of an incident that allegedly happened 24 years ago. Jordaan denied the allegations in a statement released on Wednesday.
Several conversations on social media have subsequently centred on Ferguson's allegations.
And some of the responses to Ferguson's revelation have forcefully reminded us that a number of people in South Africa have some horrifyingly outdated ideas about rape:
1. Why did she wait so long?
An old standby that assumes reporting rape is an easy or simple process.
Some people really think women fake rapes as an easy-money scheme.
She wants money! simple! the truth will come out and we will be set 100 steps backwards on fighting against sexual harassment #dannyjordaan

— ZacIssaSavage (@Isaac_Moselane) November 2, 2017
3. She's a "slut" who "enjoyed it"
Another perennial way to excuse men's behaviour and blame the women who was raped.
4. She just "wants attention"
According to the Twitter experts, faking a rape is also a great way to build celebrity profile.
Agree .Suddenly on the eve of a book launch ?

Ms Ferguson was an Mp ,not someone with out a voice .

— Matthew97 (@matthewellis97) October 21, 2017
This woman is given too much airtime 🙄😳😑

— @East_Gawd11/28🏆 (@MakwetuMfundo) November 1, 2017
5. She "knew him" and "allowed him into her room", so it must be consensual...
Some guys with a degree in Twitter law insist that if a woman allows a man she knows into her hotel room, she has consented to sex...
What is rape- according to you? Going into a hotel room?

— Beloved (@thabilelr) November 2, 2017
The deflections, projections and outright denials reflected in these tweets explain why South African women –– and women across the globe –– find it gets harder all the time to speak out about sexual harrassment and abuse when they are subjected to it.
This is how we fail victims before they even speak out.
And yes, it needs to change urgently.