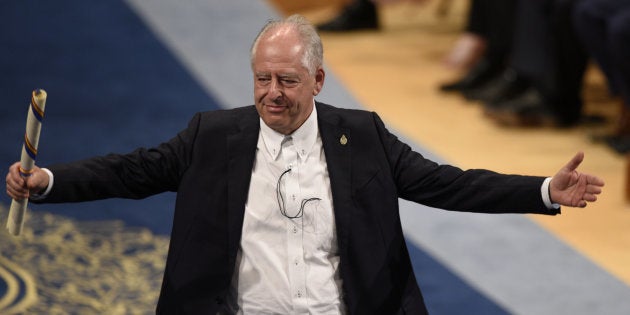 South African artist William Kentridge has officially been named Africa's most powerful artist in the annual ArtReview Power 100 list, an accolade that sees him beat out major international art names like Marina Abramović and Olafur Elliason.
It's not the first time that the Johannesburg-based artist has been included in the prestigious list -- created by art magazine ArtReview and frequently referred to as the "Forbes List" of the art world. But this year, Kentridge moves up the list to position 58, from 2016's position at 62.
"It's hard to keep up with Kentridge, who's been working on events, operas, exhibitions and long-term installations globally this past year," ArtReview says in their motivations for his inclusion.
"In 2017 the artist has had gallery exhibitions in Berlin, Milan, Paris and New York, and significant shows at SFMOMA [San Francisco Museum of Modern Art] and the Cincinnati Art Museum, while his "Thick Time" exhibition toured from the Whitechapel Gallery, London, to the Museum der Moderne Salzburg and the Louisiana Museum in Denmark."
"All this alongside taking part in festivals in Athens and Johannesburg, and creating a temporary riverside mural in Rome. Kentridge's sketchy, fragmented examination of history's underbelly is reaching more than just art audiences; his stage direction and set design for celebrated productions of Alban Berg's "Wozzeck" (1925) and "Lulu" (1937) currently tour the globe."
"And if all that wasn't enough, the artist also set up The Centre for the Less Good Idea –– an art foundation in Johannesburg that provides a 'safe space for uncertainty, doubt, stupidity and, at times, failure'," ArtReview says.
Many of the top ten this year are art theorists –– a first for the list, which previously made the top spots curators, gallery owners and auctioneers. At the number one spot? German artist Hito Steyerl, whose work, according to ArtReview, "actively attempts to disrupt this nexus of power".
'Contemporary art is made possible by neoliberal capital, plus the internet, biennials, art fairs, parallel pop-up histories and growing income inequalities,' she told The Guardianthis year. 'Let's add asymmetric warfare, real-estate speculation, tax evasion, money laundering and deregulated financial markets.'
Watch one of Steyerl's most famous video works below.