A mum who was embracing Christmas jumper day at her son's nursery was completely unaware the knitwear she chose was quite inappropriate.
Imgur user angryhamzter uploaded a photo of her son proudly wearing his newly-bought jumper in front of the Christmas tree.
But it wasn't until she picked her son up from nursery that day, her teacher pointed out the glaringly obvious.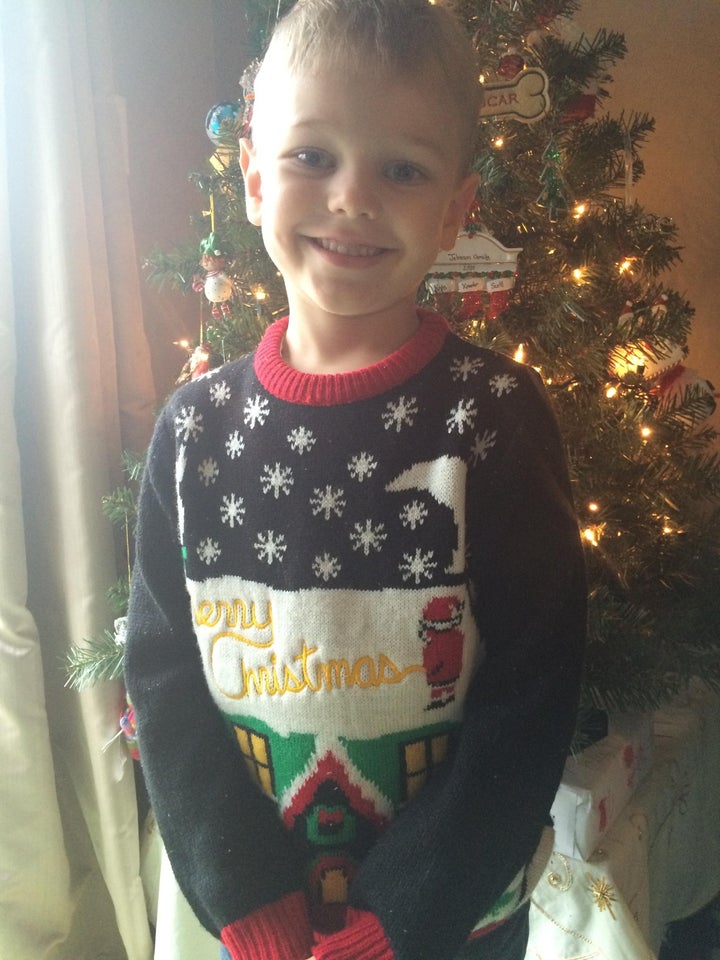 The brightly-coloured 'Merry Christmas' across the front of the jumper is in fact written in Father Christmas' urine. Nice.
Her honest mistake has at least lightened up some other people's days on the internet.
"Wow, you know he's the coolest kid in class right now?" commented one person on the photo.
"This is brilliant, where can I get one?" wrote another.
One person rightly asked why they sold this jumper in kids' sizes. Probably for awkward situations like this. Oops.