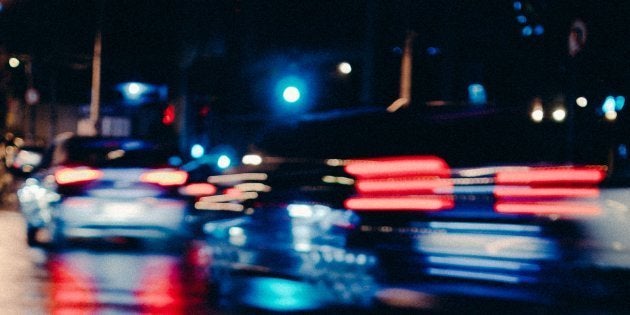 More people say that they avoid going away during the festive season because of alarming rates of road deaths during the silly season. What they don't realise is that more than half of road fatalities happen back at the ranch.
In January this year, the Ministry of Transport highlighted that the last festive season's road fatalities were as many as 1 714 – a 5% increase from 2015. At the release of the report, the Ministry attributed a significant number of these deaths to motorists driving under the influence of alcohol.
Supt. Wayne Minnaar, spokesperson of the Johannesburg Metro Police Department (JMPD) says that over 58% road fatalities are as a result of alcohol consumption.
"In fact, just over this past weekend, a metro police officer was killed at a roadblock by a driver who was drunk, speeding and driving recklessly. An officer who was on duty trying to protect the public from fatalities that come with reckless road behaviour," he adds.
So, what are the reasons given for high instances of road incidents close to home (or residential areas)?
There is high alcohol consumption around where people live, especially during the weekends. Places, where people drink copious amounts of alcohol (like bars, clubs etc.), are close to residential areas, so people think they can get away with driving home as it's likely to be close to home. However, this is where car crashes are likely to happen," Says Simon Zwane, spokesperson for the Road Traffic Management Corporation (RTMC).
This is a no-brainer. If you're out drinking, make arrangements for transport to get you home – either by calling a meter taxi/ Uber or by ensuring your sober friend is the designated driver.
If you decide to drink and drive anyway, you're likely to be driving yourself right into a roadblock where you will be arrested immediately. According to JMPD, you are likely to spend 3 – 4 days in jail depending on how drunk you are. You will then go to court where your punishment will be handed to you and you're likely to get out on bail (money wasted, basically). Don't do it!
2. Drivers letting their guard down
"We find that drivers become less vigilant when driving in an area familiar to them. There are also other important factors such as pedestrian activity and the dangers near home such as intersections, traffic lights etc. Drivers are also distracted driving – not merely texting and cellular phone distractions but also general drop in alertness," says Advocate Johan Jonck of Arrive Alive.
Adv Jonck adds that they try to create a general 24/7 365 days awareness with safety messages – not only during the festive season. "We believe an informed user is also a safer road user, so awareness and visible traffic enforcement are tools to our disposal."
You're basically not out of the woods until you've safely parked in your place of residence. Even outside your gate, you need to be alert that you don't get hijacked. It's a lot, we know! But rather be safe than sorry.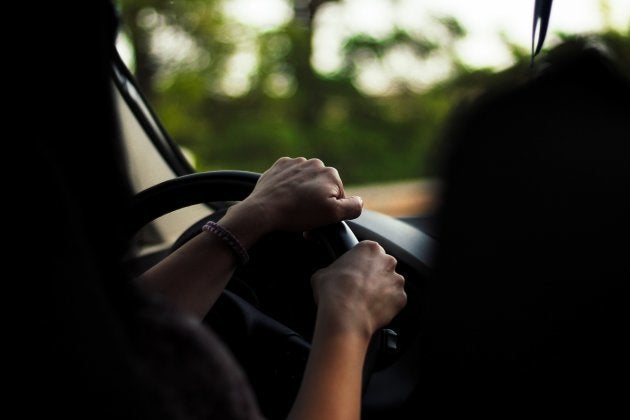 3. Slow your roll you reckless speedster!
Supt. Minnaar says that one of the big contributors to road fatalities is high speed. Despite the termination of contracts with companies who provide speed cameras earlier this year, the City of Joburg confirmed that traffic officers are still bound to be springing up around residential area with mobile speed cameras, to enforce speed laws.
"The right thing to do is to not drive above 40 km/h in a residential area," says Supt. Minnaar.
He adds that they have kicked off festive season roadside check operations and officers are adopting a zero-tolerance attitude for DUI perpetrators. This means that there are more roadblocks in and around residential areas, checking if drivers are fit to drive and driving a roadworthy vehicle.
There's not enough that can be said about the effects of speed on those who live to tell the tale. The stories are horrifying. Don't be that guy/girl who will live with regret.
4. Friends don't let other friends drink and jaywalk either
Supt. Minnaar says that at least half of road deaths every year are as a result of pedestrians being knocked down by cars. This either because pedestrians are not cautious and are also walking with a distorted sense of judgment, due to alcohol overconsumption.
Over and above having roadblocks to deter drunk driving, the JMPD has also started a campaign where they arrest jaywalkers and drunk pedestrians.
Supt. Minnaar says that they have identified places along the highways where people usually get knocked down where police visibility will be increased to try deterring people from crossing over.
Jaywalking must be one of the silliest things to get arrested for. Imagine having to tell your friend that story...
Seriously, tell your friends to rather get a lift or a cab ride. Or if they must walk, to wear visible clothing and cross where it's safe.
If you do happen to find yourself in a situation, here are some emergency numbers you can use.