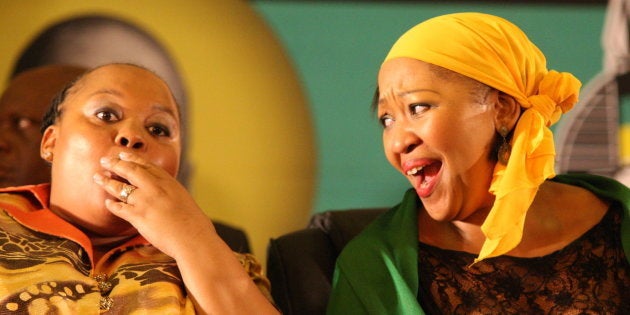 First Lady Nompupmelelo "MaNtuli" Ntuli-Zuma has described a book detailing her alleged plot to kill President Jacob Zuma as "rubbish", the Sunday Tribune reported. Ex-convict, businessman and Patriotic Alliance co-founder Gayton McKenzie has released a new book, titled "Kill Zuma By Any Means Necessary", which reportedly details MaNtuli's plot.
Her lawyer, Ulrich Roux, told the Sunday Tribune: "The book is rubbish. I will not even bother to read it because McKenzie lacks credibility. This is just nonsense."
McKenzie reportedly dared those who disagreed with the claims made in his book to sue him, but Roux said this was not worth it.
"I don't have time to entertain people like him."
According to the book, MaNtuli was approached by a man named Bill Harvey who promised that they would receive R10-million if Zuma was murdered. In 2014, MaNtuli allegedly poisoned Zuma's cornbread and when South African hospitals did not detect the poison in his body, he was sent to Russia for tests and treatment. She was reportedly evicted from Nkandla after her involvement in the plot was exposed.
In August, Roux told News24 that Ntuli-Zuma just wanted the matter finalised. She is a suspect in the case.
"If there is merit in the charge, that is fine, they must charge her. She is adamant she had nothing to do with a so-called plot to try and assassinate or kill the president," Roux reportedly said.
Hawks spokesperson Brigadier Hangwani Mulaudzi reportedly said the matter would be sent to the NPA for a decision on whether to prosecute, soon.
McKenzie's book has largely been ignored by the mainstream media and has received mix reviews.