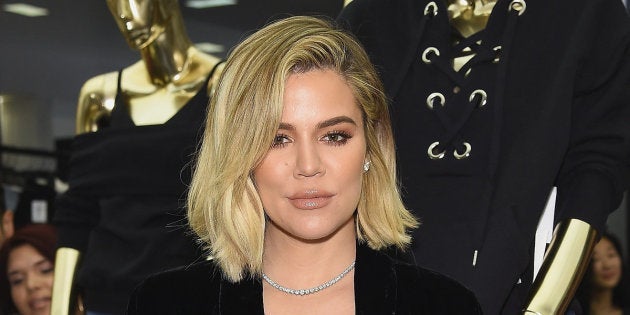 Khloe Kardashian only recently confirmed she's expecting her first child, but she's already facing heat from people critical of her pregnancy workouts.
"For the ones who think they are physicians all of a sudden... MY doctor and I communicate and my workouts are cleared and highly recommended," the 33-year-old tweeted on Tuesday. "Thanks kiddos!"
She added, "Don't make me stop sharing shit."
The reality star added a link to an article from Fit Pregnancy and Baby that explains the benefits of exercising while pregnant.
Kardashian also tweeted a similar message to an individual who criticized her:
And while Kardashian had no time for people who said her bump looked small, she thanked a fan who stood up for her on Twitter:
After months of speculation, Kardashian and her boyfriend, Cleveland Cavaliers player Tristan Thompson, confirmed last week that they are expecting their first child together.
"My greatest dream realized! We are having a baby!" Kardashian wrote in an Instagram post. "I had been waiting and wondering but God had a plan all along. He knew what He was doing. I simply had to trust in Him and be patient. I still at times can't believe that our love created life!"
Since confirming her pregnancy, Kardashian has posted a few more photos that reveal her baby bump.
"Merry Christmas!! May you sparkle and shine this festive season, may all of your wishes and dreams come true," she recently wrote. "I pray that we all may feel this happiness all year round. God bless you! #BabyBump"