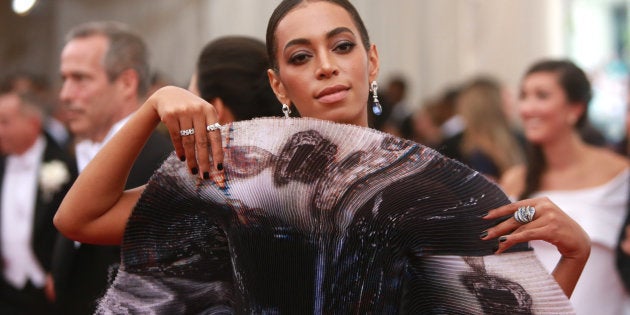 Following Solange's announcement that she would no longer perform at the Joburg leg of the Afropunk Festival on New Year's Eve, some ticket holders were left angry -- with many questioning why the organisers did not make the announcement earlier.
Taking to Instagram, the "Cranes In The Sky" singer said she'd been treated for an autonomic disorder for the past five months.
She also said doctors had not cleared her for travelling, which is why she pulled out of Afropunk, leaving many disappointed and angry.
But if you're still wondering why you should go to the festival, there's a host of local and international acts gearing up to entertain you at the event.
Nandi Madida is the host.
And here's the full lineup (excluding Solange 😢 ):
Anderson.Paak and The Free Nationals
Okzharp and Manthe Ribane
DJ LAG and special guests
This year marks the first time that Afropunk will be hosted in Joburg, at Constitution Hill.
Tickets and more information are available here.