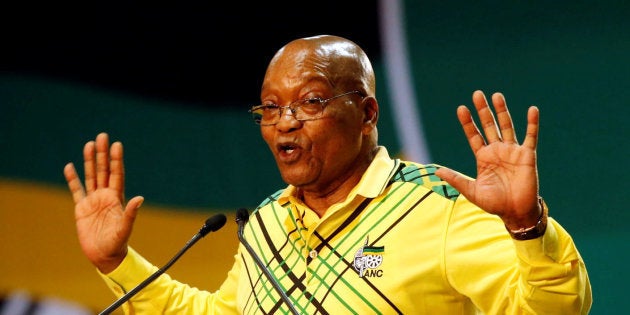 The Constitutional Court has found that the national assembly failed to hold President Jacob Zuma to account for his failure to uphold the Constitution in the Nkandla matter.
"The failure by the national assembly to determine whether the president has breached section 89, subsection 1 (a) or (b) of the Constitution, is inconsistent with this section and section 42(3) of the Constitution," Justice Chris Jafta said on Friday.
Section 89 of the Constitution deals with the removal of the president on the grounds of a serious violation of the Constitution or the law, serious misconduct, or inability to perform the functions of office.
Section 42(3) states: "The national assembly is elected to represent the people and to ensure government by the people under the Constitution. It does this by choosing the president, by providing a national forum for public consideration of issues, by passing legislation, and by scrutinising and overseeing executive action."
The majority ruling on Friday stated that the national assembly failed to make rules surrounding the removal of the president, and that parliament had to attend to this and hold the president to account "without delay".
Zuma and the national assembly were also ordered to pay costs.
However, Chief Justice Mogoeng Mogoeng strongly disagreed, and said in a minority judgment that the ruling was judicial overreach and impacted on the separation of powers.
"The majority has imposed its preference on parliament in circumstances where separation of powers forbade it," Mogoeng said in his judgment, which he asked Jafta to read into the record in full.
The case related to a previous judgment by the Constitutional Court that Zuma "failed to uphold, defend and respect the Constitution" with regards to the public protector's recommended remedial action against him over the upgrades to his Nkandla home.
The current case relating to impeachment proceedings was brought by the Economic Freedom Fighters (EFF), the United Democratic Movement (UDM) and the Congress of the People (COPE) against the speaker of the national assembly, to compel the house to carry out its constitutional functions and scrutinise Zuma's conduct.
The application was argued in court in September, after the opposition parties argued that the court should order parliament to establish a fact-finding ad hoc committee that would force Zuma to answer questions about his conduct during the Nkandla scandal.
The opposition parties sought an order declaring that the national assembly's inaction in the face of Zuma's violations of the Constitution was unconstitutional. They sought an order compelling Speaker Baleka Mbete to take the necessary and appropriate steps to determine the seriousness of the president's violations.
During arguments, the parties submitted that there was no doubt that there was prima facie evidence to support the institution of impeachment proceedings against Zuma.