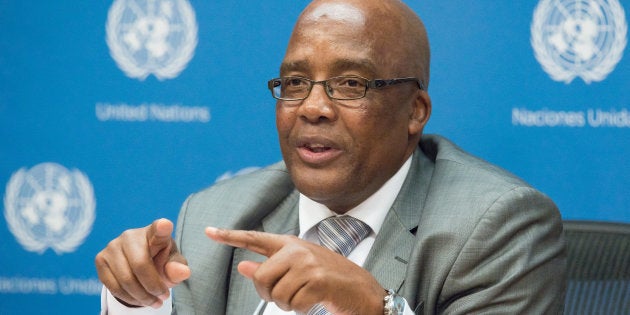 Health Minister Dr Aaron Motsoaledi is expected to provide an update on the listeriosis outbreak in which at least 36 people have died since the end of last year.
Motsoaledi is expected to shed light on the progress of tracing the source of the outbreak, with more than 500 cases reported already.
In December, Motsoaledi warned people to take the necessary precautions after giving an update on the outbreak. The bacteria is found in soil, water and vegetation.
"If you encounter the symptoms I've mentioned please rush to look for medical help, in other words don't just assume and sit at home especially if you get flu-like symptoms now in summer," he said at the time.
"All the stakeholders are co-operating with the investigation led by the National Institute for Communicable Diseases (NICD). Environmental health officers are following up diagnosed cases and are visiting their homes to sample food where available," he said.
Listeria typically occurs every year, with between 60-80 cases detected and treated annually, however, in July last year, the Chris Hani Baragwanath Hospital in Johannesburg and Steve Biko Academic Hospital in Pretoria alerted the NICD to unusually high numbers of babies with listeriosis.
Out of the 557 cases reported, 345 cases were reported in Gauteng, followed by the Western Cape which reported 71 cases, and 37 cases were reported in KwaZulu-Natal.
Following that, the City of Johannesburg activated outbreak response teams across the city to "help educate the public" on preventing the spread of listeriosis, a disease that has thus far claimed over 30 lives.
"We have activated our environmental health outbreak units to monitor all our food outlets and also assist in educating communities on what steps to take to remain safe. It is important to tell our people to always take precautionary measures and to avoid certain foods that might cause listeriosis if not prepared accordingly," said Gauteng MMC for Health and Social Development, Dr Mpho Phalatse.