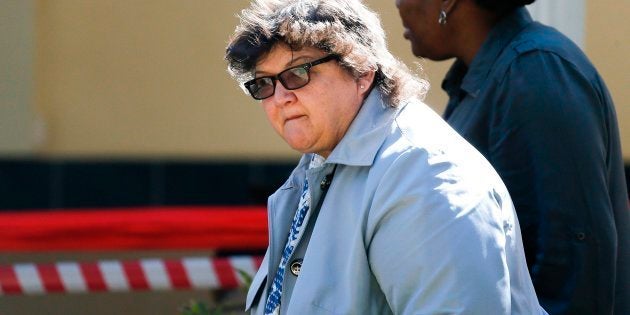 The new Eskom board had to be fast tracked because the parastatal is in a precarious financial position, Minister of Public Enterprises Lynn Brown has said.
"Fast-tracking the appointment of Eskom's new Board was [necessitated] by the company's precarious liquidity position and the previous board's perceived prevarication in dealing with executives facing serious allegations of impropriety," Brown said in a statement late on Sunday night.
Deputy President Cyril Ramaphosa announced a new board at Eskom on Saturday, directing it to appoint a permanent chief executive officer (CEO) and chief financial officer (CFO) within the next three months.
In a statement released by the Presidency, Ramaphosa said the new board was part of his intervention which he said will restore Eskom as an important contributor to the economy.
The new board boasts a number of impressive names, including its new chair Jabu Mabuza.
According to Brown, several senior figures from the business community had indicated their willingness to serve – but did not want to commit themselves on the eve of the ruling party's elective conference.
"Eskom's financial circumstances demanded immediate action. At the beginning of January, I instructed my department to urgently consult stakeholders, including the organised business community, to compile a shortlist of proposed new blood for the board."
Brown said there were high expectations of the new board.
"[They must] tighten its governance systems, and traverse a changing energy environment while placing Eskom on a sound financial footing. The board has the full support of government."
She said she was "delighted that all proposed board members accepted the request to serve, to put Eskom on the right path".
"I have already had several discussions with the new chairperson. Following the audit findings against Eskom, I introduced immediate changes to the Significant Materiality Framework to improve oversight and increase visibility on transactions," Minister Brown said.