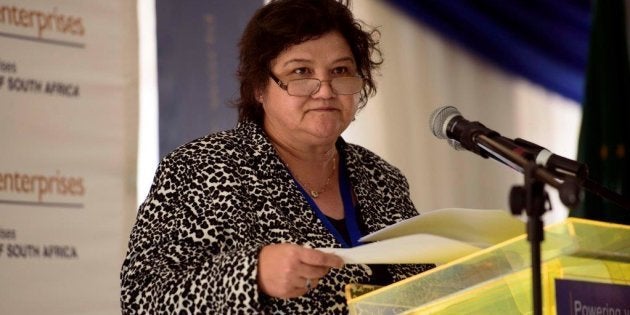 Public enterprises Minister Lynne Brown on Tuesday acknowledged that the embattled public power utility Eskom is in a crisis, but added that she did not believe that she is the cause of the status quo, Enca has reported.
"I am saying that Eskom is actually in a very difficult financial position – it is in a crisis position. Over the weekend a new board had been appointed to withstand the crisis, and I would like to give that board an opportunity now to put in place plans for recovery to take place," the minister said.
The utility has been in turmoil over the past few days, with chairperson Zethemba resigning and chief financial officer Anoj Singh following suit overnight, submitting his resignation via lawyers.
Singh is believed to have been involved in tender irregularities linked to Gupta-owned companies, and on Tuesday, he appeared before the parliamentary inquiry into corruption at the power utility in Cape Town.