With the death of Ramapolo Hugh Masekela, South African has lost its pre-eminent folk musician.
This may come as a surprise to those who are describing the trumpeter, composer and singer as a jazz legend or even "the father of South African jazz" in the many tributes pouring in for the 78-year-old.
It is true that, in forming the Jazz Epistles with Abdullah Ibrahim (then known as Dollar Brand), Kippie Moeketsi, Jonas Gwangwa and Johnny Gertze, he helped create one of the best jazz bands in the genre's history. Formed just before Masekela left apartheid South Africa for exile in May 1960, the band's only record, Jazz Epistle Verse 1, stands up as a gritty timeless classic, still unmatched in its vital transcendent expression.
In a now legendary story, it was seeing Kirk Douglas in the explicit jazz film, "Young Man With A Horn", that prompted the teenage Masekela to ask Father Trevor Huddleston to help him get his first trumpet – an instrument that he then learnt to play through relentless gigging with the Huddleston Jazz Band – and then the Merry Makers' Orchestra, the African Jazz and Variety Revue, and in the musical "King Kong".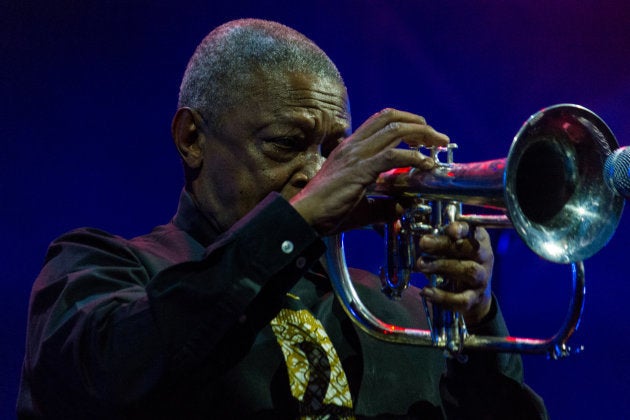 But at its heart, the music Masekela wrote and performed during his more than 60-year career was of the kind that is made for, and describes, the experience of a particular community.
In this way, his remarkable body of work – one that spans 44 albums and countless collaborations and live performances – is folk music of the kind produced by the likes of Public Enemy, Cab Calloway, Van Morrison or Dizzy Gillespie.
It's music that is understood most keenly by the people it is produced for, and it is why Masekela's music has been handed down, song by song, album by album, from generation to generation.
If you're not one of the lucky ones who grew up listening to Masekela, start with "Stimela (Coal Train)" (perhaps his most famous song after the U.S. number-one hit "Grazing In The Grass") and the likes of "Joala", off the criminally underrated "Hugh Masekela Presents The CHISA Years: 1965-1975 (Rare & Unreleased)" to see what I mean.
It was no surprise when Masekela memorably and movingly covered Bob Dylan's 1965 song, "It's All Over Now, Baby Blue" as a tribute to his friend, photographer Alf Khumalo.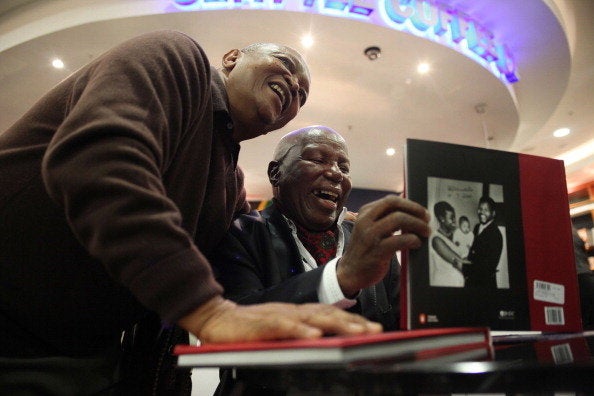 The video for this song, written by the U.S.'s foremost modern folk musician, holds so much that was dear to Masekela: pure love for a member of his close community; a rootsy mbaqanga backbone; an emotional reminder of life under and against apartheid, and Masekela's unmissable trumpet and voice.
In Masekela's case, however, the combination of a searing curiosity and appetite for the world around him (which sometimes got him into deep trouble), an abiding musical gift, an unabashed and enduring love of the township life that shaped him, and a life in exile meant that his particular folk music drew the widest audience possible.
As intensely as it's being felt here at home, his death is so also a massive loss for the global music community that warmly, regularly and with devotion embraced his output from his very first appearance on the U.S. music scene in the 1960s.
And what an output it was. Whether finding his own musical feet on the 1966 record "The Americanization Of Ooga-Booga", tapping into Nigerian highlife on the 1971 album "Hugh Masekela & The Union Of South Africa", working with Ghanaian band Hedzoleh Soundz on 1973's "Masekela Introducing Hedzoleh Soundz", or recording the moving songs on his last studio album, "No Borders" (including the stunning "Tapera" featuring Oliver Mtukudzi), Masekela imposed no limits on himself.
It's an artistic approach that saw him turning up on many other recordings while in exile in the U.S. (including contributing trumpet to The Byrd's hit single "So You Want To Be A Rock 'n' Roll Star"), working with many musical greats through the years, among them Marvin Gaye, Harry Belafonte, Fela Kuti and Herb Alpert, and more recently, collaborating with contemporary talent like Black Coffee.
There's much that can be written about Masekela's many achievements (including being awarded South Africa's highest order, the Order of Ikhamanga, and several honorary degrees), and his admirable desire, as he got older, to engender a reverence for their roots in younger musicians.
Indeed, embracing his fierce commitment to an African-rooted consciousness is one of the ways the continent's creative community can honour this remarkable individual, who never wasted a chance to speak against injustices wherever he saw them.
But we can all take inspiration from Masekela's refusal to walk any kind of easy or prescribed line. As detailed so memorably in his autobiography "Still Grazing: The Musical Journey Of Hugh Masekela" (co-written with D Michael Cheers), Masekela's life was rich and wild – and sometimes hard and full of heartbreak.
But it was always propelled by a desire to create and love and live and, mostly, to tell the stories of his community in the truest possible way – just like every true folk musician of the world.