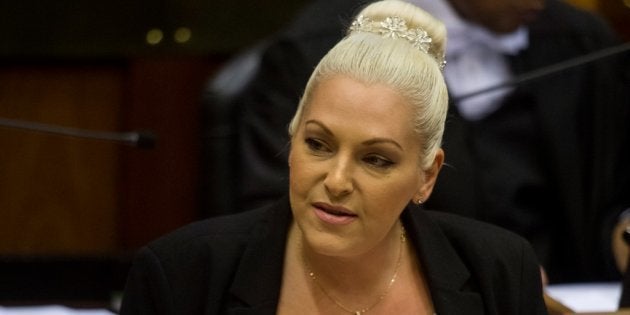 On Tuesday, Minister of Home Affairs Malusi Gigaba received a grilling by members of Parliament regarding his alleged connections with the Gupta family and various contracts awarded to them during his tenure as public enterprises minister.
One of the most fiery exchanges at Parliament's Eskom inquiry came from DA shadow minister of public enterprises Natasha Mazzone. Mazzone's no-nonsense approach and uncompromising stance against corruption and ill-governance leave little wiggle room for those on the receiving end of her questions – as Gigaba now knows.
These hard-hitting eviscerations of meandering, disingenuous testimony have earned Mazzone a reputation in Parliament. Last year, during the state-capture debate in the chamber, Mazzone took the spotlight with her memorable "bring it on" speech about the "monster" of corruption.
"When those brave enough to take on the monster were caught by the beasts feeding it, they were systematically set aside and replaced by puppets and willing participants in this mad feeding frenzy... We say bring it on," she said.
Here are three things you should know about Mazzone:
According to the People's Assembly website, Mazzone was born in Pretoria and began her political career in 1997 in the then-Democratic Party (now the Democratic Alliance). She was elected chairperson of the party's youth branch.
In 2000, at the age of 21, she was appointed as a councillor in the Tshwane municipality, making her one of the youngest councillors in the country's history.
Mazzone served the DA in several significant roles before becoming shadow minister of public enterprises, including shadow deputy minister of justice and constitutional development, and shadow minister of communications thereafter.