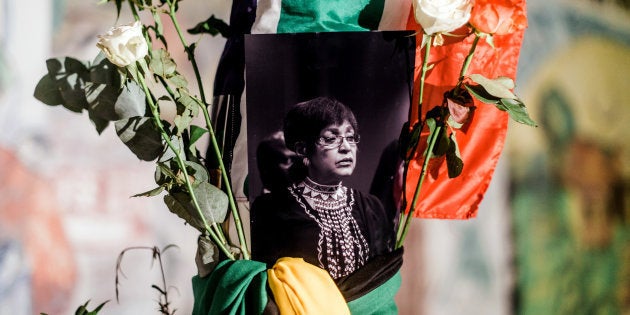 The news of the passing of struggle veteran Winnie Madikizela-Mandela sent shockwaves around the globe on Monday. Millions of people have taken to social media to pay tribute to the stalwart of the battle against apartheid, who died at the age of 81. Celebrities, both local and international, joined in the chorus sharing their fondest memories of her.
Media personality Anele Mdoda described Madikizela-Mandela, dubbed the mother of the nation, as someone who had time for everyone.
British actor Idris Elba, who played the role of Nelson Mandela in the movie "Mandela, Long Walk to Freedom", said his heart was heavy after hearing the news.
Model Naomi Campbell said she was grateful for the time she spent with Winnie.
Here are some of the other tributes:
She will be laid to rest on April 14, 2018.