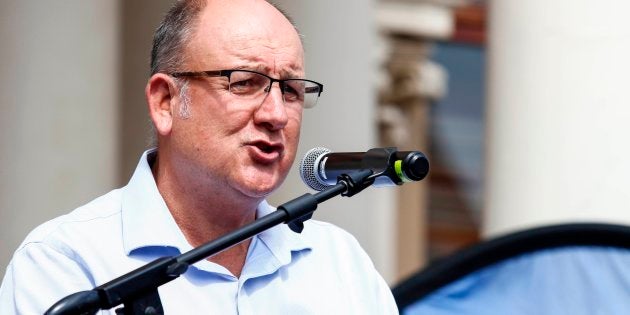 A special council sitting to debate and vote on a motion of no confidence in Nelson Mandela Bay mayor Athol Trollip has been permanently adjourned.
This comes after EFF and ANC members continued to disrupt the proceedings.
At the outset, municipal speaker Jonathan Lawack warned opposition parties in the metro to "conduct [their] debates in such a fashion that it doesn't degenerate into something unbecoming".
"If that happens, this meeting will be called off, and you will have to petition me for another meeting," he told the council.
The first attempt to hold an orderly meeting for the vote failed at the end of March, when members of the EFF and UDM continued to disrupt the proceedings, forcing Lawack to postpone.
Tensions this time round first began to simmer after members could not agree on the amount of time each party would have to pay tribute to struggle icons Winnie Madikizela-Mandela and Chris Hani.
After a time limit was agreed on, each party took the mic to deliver their tribute messages. It went largely uninterrupted – until the DA's turn arrived.
Opposition parties drowned out DA councillor Nqaba Bhanga's speech by humming and chanting. Afterwards, points of order – which Lawack would not entertain – rang from across the floor. The meeting then descended into chaos and Lawack permanently postponed the motion before storming off.
In a press conference afterwards, Trollip said the behaviour of opposition party members was "digraceful".
"I cannot tell you how appalled I am on the occasion of the speaker granting all the political parties represented in this council an opportunity to pay tribute to Winnie Madikizela-Mandela... when the Patriotic Alliance was paying [its] respects, the interjections began. When [Bhanga], speaking on behalf of the DA, proceeded to pay his respects... their behaviour descended into what can only be described as unacceptable in a democratic dispensation," he said.
"It can only be described as utterly disrespectful and disgraceful... The irony is [that] they blame the speaker. There was a clear strategy – one hand went up after the other, to make sure the council descended into chaos."