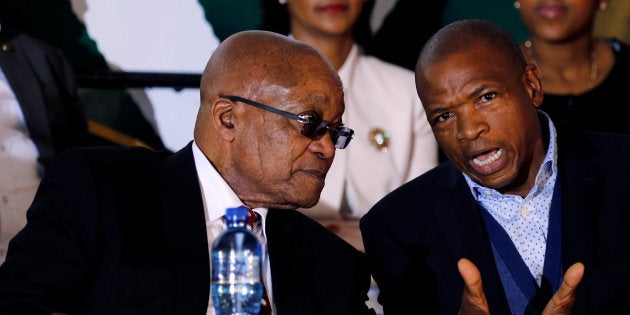 The ANC's national working committee (NWC) will meet to discuss North West premier Supra Mahumapelo's fate on Monday, Business Day reported. Last week, protests erupted in Mahikeng over Mahumapelo, with residents calling for his resignation.
Madoda Sambatha, provincial secretary for the South African Communist Party in North West, told Business Day that the ANC's top six would meet on Monday to deliberate on the issue, and after that, the NWC would meet.
President Cyril Ramaphosa cut short his visit to the UK last week to attend to the chaos in Mahikeng. At a briefing on Friday, he reportedly called for calm.
"These are matters that are serious enough to enable us to discuss the matters broadly with people as quickly as possible on an urgent basis and [to] ensure that we are able to get all the information, which will then empower us to take a decision going forward," he reportedly said.
The police told Business Day that the situation had been calm since then.
But City Press reported on Sunday that there have been threats of more chaos should Mahumapelo be told to resign. A local source in Mahikeng reportedly said some of the security at the municipality was part of the plan to unleash mayhem if Mahumapelo resigned.
Anti-Mahumapelo protesters were reportedly assaulted on Friday and a convoy of four cars was reportedly seen driving around Mahikeng, removing barricades.
"There would have been mayhem here in Mahikeng had he [Mahumapelo] been fired. Innocent people were going to die so Cyril did well," a source reportedly said.
Police remain on high alert in Mahikeng, reported Eyewitness News (EWN). The party reportedly asked for time to discuss the matter, and the provincial ANC was supposed to have discussed the problem on Sunday.
The DA's Mmusi Maimane said on Saturday that a motion to remove Mahumapelo would be tabled in the provincial legislature if the ANC did not recall him.