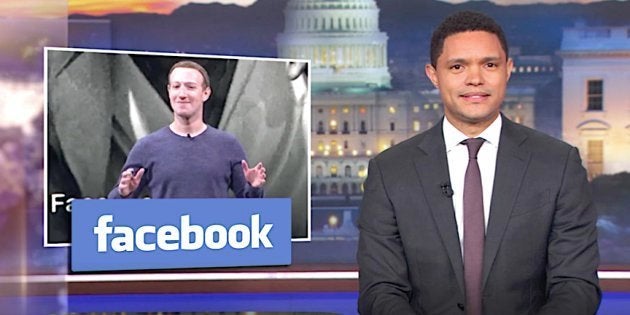 Trevor Noah is not impressed with Facebook's upcoming foray into the world of dating.
On Tuesday's broadcast of "The Daily Show", the comedian broke down why he doesn't believe Facebook CEO Mark Zuckerberg's "sweet" plan to foster long-term romantic relationships ― and "not just hookups" between users ― will work.
"Yay," Noah said sarcastically. "Finally, relationships without the hookups. Yeah, Facebook really has its finger on the pulse."
"You know how many times I've been in a relationship and I've been like 'too much hooking up, too much hooking up, you know what would really turn me on? Meeting your parents,'" he added.
Noah then imagined some darker consequences to giving the social media platform a role in people's love lives.
Check out the clip above.