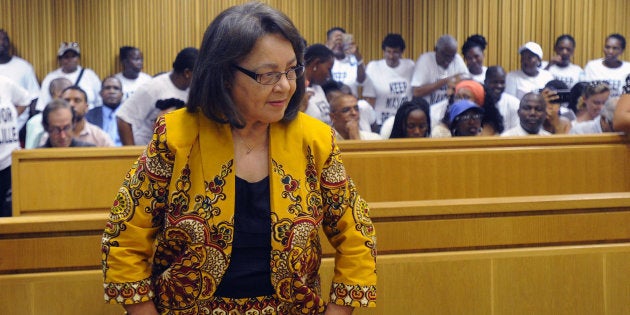 Judgment in the urgent matter between Patricia de Lille and the Democratic Alliance regarding the cessation of her membership will be heard in the High Court in Cape Town today.
News24 has reliably learnt that judges Patrick Gamble and Monde Samela will make their ruling at 1.15pm.
Judgment was reserved on Friday May 11, after counsel for both parties presented their arguments in De Lille's application challenging the DA's termination of her membership in a six-hour sitting.
Deputy mayor Ian Nielson has "deferred" the appointment of a new mayoral committee until judgment is delivered, after saying over the weekend that he would appoint a new committee on Monday at 3.00pm — at that point, judgment was still expected on Monday.
The court did, however, interdict the Electoral Commission of South Africa from filling De Lille's vacancy until the matter is concluded in court.
The parties have also agreed to review the merits of De Lille's removal in full on May 25, and timelines have been set for the filing of supplementary papers.
Advocate Dali Mpofu, SC, who is representing De Lille, argued that De Lille's removal was unlawful and incorrectly applied. The court should therefore grant the urgent relief requested until the merits can be fully debated in two weeks.
Counsel for the DA, Sean Rosenberg, SC, argued that De Lille's removal had already occurred, and that an "urgent interdict" against the removal would therefore not make sense because the "horse has bolted".