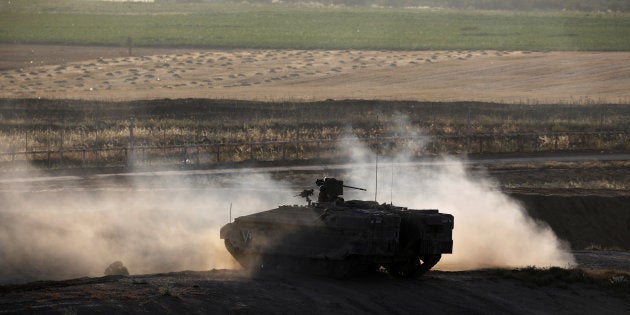 The EFF has welcomed the government's decision to recall the South African ambassador from Israel, following the death of at least 58 Palestinians killed by the Israeli Defence Force [IDF].
The party has also called on Israel's ambassador in South Africa to leave.
It was reported earlier on Tuesday that Gaza health officials had confirmed the Palestinian death toll stood at 58, which includes 57 people killed by IDF fire and a baby who died from tear gas inhalation.
Condemning Israel's "racist aggression on Palestine", the EFF lashed out at governments that associate with the country.
"To this day, many freedom-loving governments of the world have associated with Israel, despite its racist policies on Palestine. As a result, Israel has not only hardened its oppression on Palestinians, [but] it has expanded its occupation in the West Bank, through forceful removals of Palestinians from their lands."
The party said South Africa "must expel Israel's ambassadors with immediate effect", until Israel ends its illegal occupation of Palestine.
The EFF added that the South African government was a key beneficiary of international boycotts and "must take the lead".
"The expulsion of the Israeli mission must form part of the first move towards an international isolation of Israel by the whole world. The boycotts and isolation of Israel by the world is the most efficient and yet peaceful way of forcing the apartheid Israeli government to respect human rights of Palestinians."
Earlier, department of international relations and cooperation (Dirco) spokesperson Ndivhuwo Mabaya said the South African government had taken a decision to recall ambassador Sisa Ngombane from Israel "with immediate effect".
Mabaya said the attack on Palestinians also resulted in scores of citizens reportedly injured.
He said the government condemned "in the strongest terms possible, the latest act of violent aggression carried out by Israeli armed forces along the Gaza border".
Mabaya said South Africa reiterated its view that the Israeli defence force "must withdraw from the Gaza Strip and bring to an end the violent and destructive incursions into Palestinian territories".