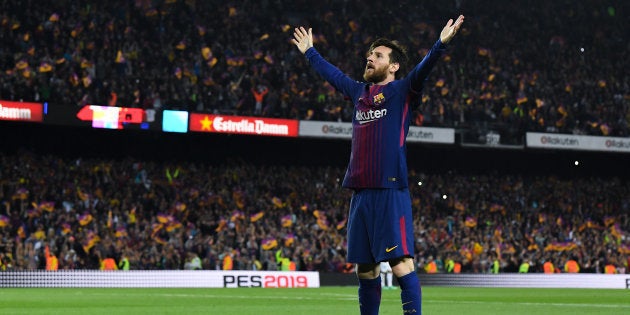 Perhaps the biggest question on everyone's lips right now is — is Lionel Messi coming to South Africa on Wednesday?
It remains unclear whether Spanish champions Barcelona will arrive with a star-studded lineup when they take on Mamelodi Sundowns at the FNB Stadium on Wednesday.
As part of the Nelson Mandela 100th celebration, the champions of SA will face the champions of Spain, but Barcelona has yet to confirm the squad to travel to Johannesburg.
This will be the second time in a decade that Barca takes on Sundowns — in 2007, SA football fans were treated to a frenzy of superstars when the likes of Ronaldinho, Samuel Eto'o and Deco graced our shores.
Fast-forward 11 years, and the 2018 side includes elite stars like Luis Suarez, Phillipe Coutinho, Jordi Alba and Andries Iniesta — all bona fide ballers who are most likely to be included in the squad.
But because of his worldwide legendary status, it is the inclusion of Messi that would be the piece de resistance of Barca's latest visit — if the side really wants to treat SA fans.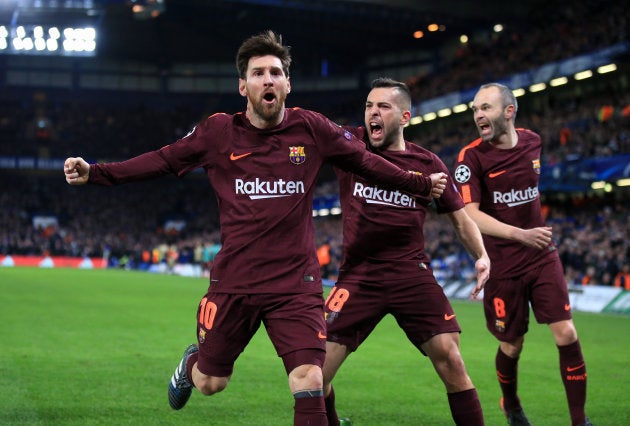 There's a 50/50 chance that Messi will come — we reckon him missing the weekend game against Levante, although it eventually cost the side its unbeaten status, could mean he was being rested for the Sundowns clash.
However, other reports claim that Messi will not travel to SA, because his national side, Argentina, will want to keep him fit and injury-free before the World Cup.
According to Mundo Deportivo, Barca will arrive in Johannesburg on Wednesday morning, play Sundowns that evening, then fly back to Spain on Wednesday night — so it really is a lightning visit. The game is sold out, and all attention will be on Nasrec on Wednesday.
While some European fans can't believe Messi would come to SA for what they deem a "needless game", SA fans are still optimistic that the five-time Ballon d'Or winner and five-time Golden Boot winner could still grace our shores.
Guess we'll know tomorrow, when the team lands at OR Tambo International.