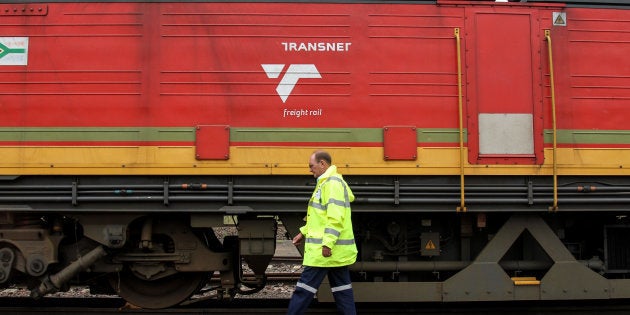 Public enterprises minister Pravin Gordhan has named former chairperson of the Passenger Rail Agency of South Africa [Prasa], Popo Molefe, as the new chairperson of the Transnet board, TimesLive reported.
Other new interim members of the Transnet board are Louis Zeuner' Ramasela Ganda' Ursula Fikelepi' Edward Kieswetter and Dimakatso Matshoga.
On Monday night, Gordhan reportedly said in a statement, "Transnet is facing serious allegations of maladministration and corruption. The previous board has not demonstrated appreciation of the seriousness of issues at hand, or the ability to deal with these decisively in order to protect the entity in the interest of South Africans. We have to hold directors of SOEs to a high standard of corporate governance and accountability and to protect the assets of the state."
Transnet chairperson Linda Mabaso resigned in May, along with nonexecutive directors Vusi Nkonyane and Yasmin Forbes. Transnet group chief financial officer Garry Pita also resigned, and the board's three remaining directors, Seth Radebe, Potso Mathekga and Zainul Nagdee, reportedly made representations to Gordhan about why they should be kept on. However, Gordhan opted to remove them.
Molefe and the interim board members will operate in an acting capacity until cabinet approves their appointment.
Molefe butted heads with former transport minister Joe Maswanganyi, accusing him of prejudicing the Transnet board's investigation following the release of former public protector Thuli Madonsela's damning report into the parastatal, "Derailed", Fin24 reported.
Maswanganyi was removed by President Cyril Ramaphosa. Molefe also headed the Prasa board when it went to court over an unlawful tender to the value of R2.6-billion, and when it took former transport minister Dipuo Peters to court to avoid the removal of the board.
According to Fin24, the Hawks told Parliament they are investigating at least four separate criminal matters related to corruption at Transnet.