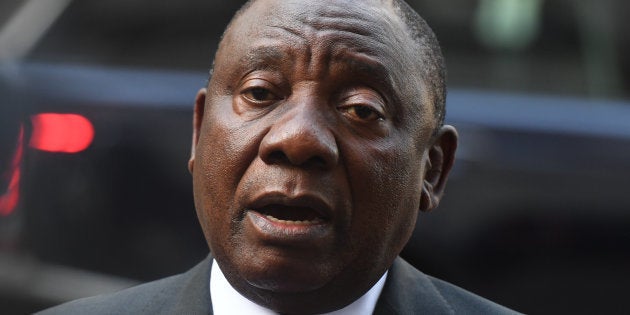 President Ramaphosa has told leaders at the G7 outreach summit in Canada that South Africa's economic renewal creates opportunities for investors around the world, reported Eyewitness News.
Ramaphosa, accompanied by a local business delegation told his host, Canadian Prime Minister Justin Trudeau that South Africa sees Canada as a strategic partner in navigating the difficulties facing the world economy.
"South Africa has entered a new dawn, a new era in which our economy occupies centre stage. Business confidence and investor sentiment is improving. Government is responding to create a dynamic and enabling business environment that will promote greater productive investment," said the President in a speech.
He said South Africa has embarked a new path of renewal and growth, adding that the country was hard at work to remove the constraints that have held it back and to create new opportunities for growth.
"Our aim is to unlock the economic potential of our country, which has been constrained for decades by policies of racial exclusion. For generations, black South Africans were denied opportunities to own assets, establish businesses, acquire skills and enter professions," Ramaphosa said.
"Nowhere was this more apparent than in the patterns of ownership and usage of land. The extreme concentration of ownership of land is one of the great impediments to the full realisation of our country's potential. We have taken a decision to accelerate land reform, including land redistribution and ensuring security of tenure for the rural poor," he said.
"This needs to be done through a range of measures, which will include, in appropriate circumstances, the expropriation of land without compensation. We are determined that this should be achieved in a manner that is consistent with our Constitution, enhances agricultural production and food security and promotes economic development," he said.
"South Africa is open for business. We anticipate a new wave of investment in our economy and in our region over the next few years. We encourage Canadian companies to join that wave and to reap the rewards of investing in a country and a continent on the rise."
The summit is being hosted by Canada's Prime Minister Justin Trudeau under the theme 'healthy, productive and resilient oceans and seas, coasts and communities'.
In a statement, the Presidency said the meeting is in line with the goals outlined in South Africa's National Development Plan and speaks to the country's efforts to stimulate economic growth and create jobs through, amongst other things, unlocking the oceans economy.
South Africa's Operation Phakisa is using South Africa's untapped 3,924km coastline to create one million jobs and contribute up to R177 billion to the gross domestic product (GDP) of the country.