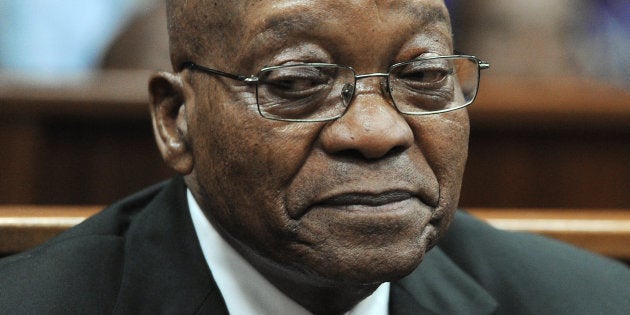 Former president, Jacob Zuma is believed to be behind this weekend's collapse of the ANC KwaZulu-Natal conference, reported The Sunday Times.
The elective conference was interdicted from proceeding on Friday following an application by some members in the province.
It is Zuma who allegedly sunk a settlement deal between opposing factions in the province — that would've seen representation of members from both opposing factions in the provincial executive committee (PEC). He reportedly instructed head of the provincial task team, Sihle Zikalala, to withdraw from the settlement deal. This was so the KZN leadership that was elected at the now nullified November 2015 conference would be re-elected to the PEC.
It is believed Zuma wanted Super Zuma - one of his fiercest allies to keep his post as provincial secretary. But City Press understands that lobbying was under way for Mdumiseni Ntuli, who served alongside Super Zuma, to accept a nomination to challenge Super for the powerful position of provincial secretary.
The Sunday Times' sources say on Wednesday last week, the same day Zuma spoke at a Cosas event, he met Zikalala, eThekwini chair Zandile Gumede, Moses Mabhida chair Mthandeni Dlungwane — all seen to be his staunchest supporters, and told them to no longer pursue the proposed peace deal.
Zikalala dismissed these claims. "I have never been in a meeting with President Zuma in the past three weeks. I met President Zuma at his court case inside the courtroom. I did not even go outside with him," he told the publication.
Zikalala did confirm that there were attempts to accommodate both factions in the province and that the process to finding a solution was continuing.
Two weeks ago, Ramaphosa met the province's chairmen and provincial leaders, including Zikalala, to "build unity and assist them to work together," said head of the presidency in the ANC, Zizi Kodwa.
"He wanted to ensure an outcome that must be acceptable to all sides, not a winner-takes-all situation. We must take lessons from Nasrec, where a mixed leadership was elected," said Kodwa.