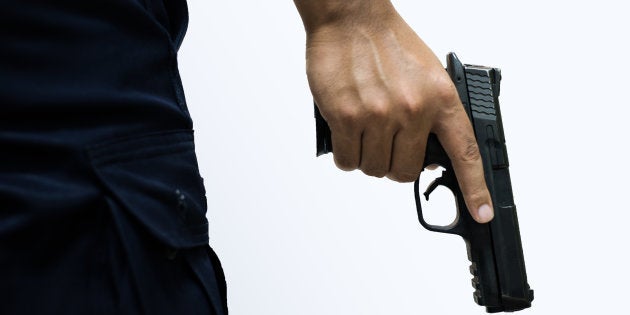 Police in Umlazi, Durban are investigating an incident involving a man who went on a shooting spree in broad daylight near the busy Umlazi Plaza on Sunday.
Police said the man, Sdimi Ngwane, randomly opened fire at a busy intersection in the township's V Section before turning the gun on himself.
No one was injured during the ordeal.
Police spokesperson Lieutenant-Colonel Thulani Zwane told News24 on Monday that Ngwane could have been under the influence of alcohol at the time.
In a two-minute video — seemingly recorded on a cellphone — that has since gone viral on social media, Ngwane can be seen shooting in different directions while carrying a bottle of alcohol in his hand. His white VW Golf 1 is parked in the middle of the road at a traffic light.
He is seen ordering a motorist to turn around, while carrying the firearm in his right hand and the bottle of alcohol in his left. He then turns around and jumps on the top of his car's bonnet before quickly climbing down. He then goes around his car and starts shooting in another direction.
While all the drama unfolds, some motorists who notice the shooting turn around, while onlookers remain on the scene and watch.
Ngwane then turns the gun to his head and shoots himself.
Zwane said eThekwini Metro police went to the scene.
"No one has come forward to report that they were injured during the shooting," he said.