'I hated my job but loved cooking' — Andy's Low'N'Slow
Having a dream is one thing. Actually making it happen is quite another. For Brit Andy Stubbs, it took being retrenched from his factory job wiring electrical panels in Halesowen, Birmingham, for him to turn his passion for Texas-style BBQ into a job.
Now, you can easily spot him at markets and events thanks to the long queues snaking from his stall, as fans wait for his melting, slow-cooked meats, smoked over oak with simple seasonings. "It's about cooking hard-working muscles for a long time to make them tender, so they have more flavour that prime cuts," he explains.
It's been almost five years since Stubbs lost his job, in which time he has created his own role as one of Birmingham's best-known street food entrepreneurs. He'd thought about doing it before, but the idea was too daunting. "I hated my job but loved cooking," he says. "I regularly cooked for family, and my girlfriend Donna told me I should cater for events. But I was never brave enough to jack in my job. Then after becoming redundant — I had nothing to lose."
Through a course at a U.K. job centre, Andy built a business plan to open a food trailer. He'd fallen in love with BBQ after a visit to London's Notting Hill Carnival: "The smell of woodsmoke and chicken and the sight of smoke and flames were so exciting. It made me obsessed with the BBQ." And so Andy's Low'N'Slow was born.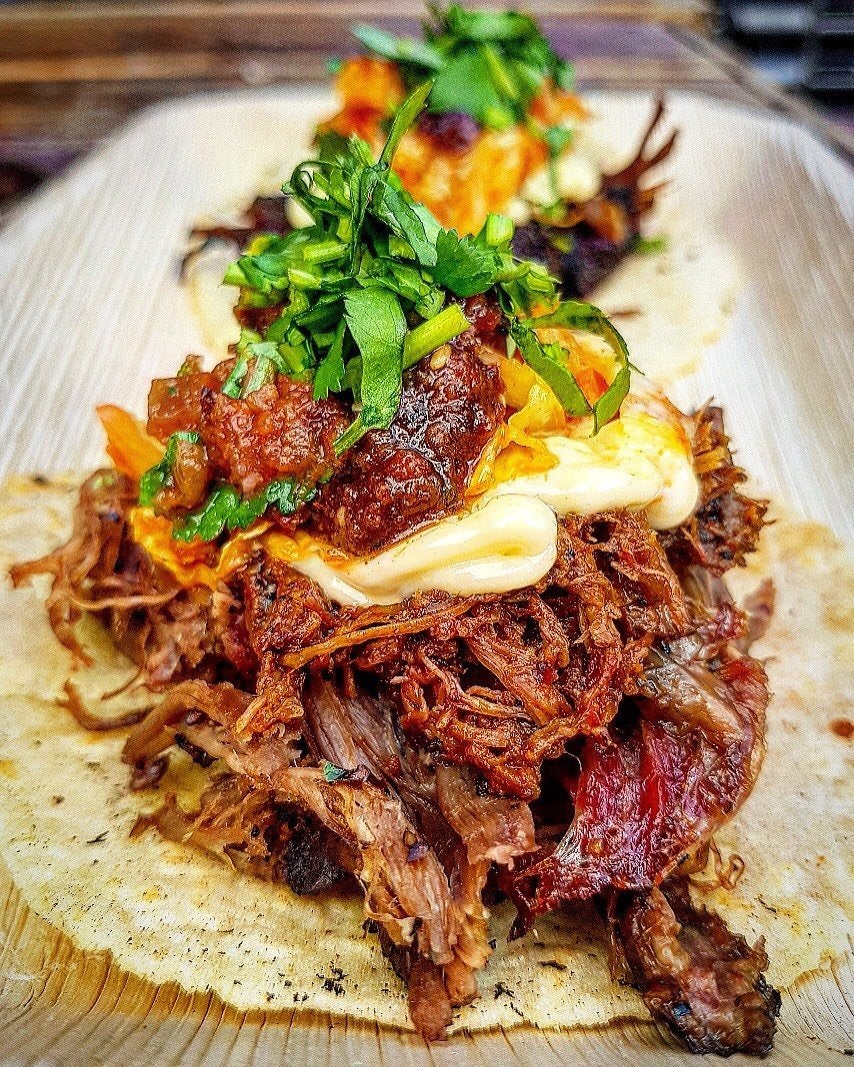 Having kitted himself out, Andy discovered Birmingham's burgeoning street food scene, and then recently launched Digbeth Dining Club in Lower Trinity Street, where he swiftly became a regular with a loyal following.
His current bestseller is Mexican barbacoa tacos — a dish of beef cheeks from longhorn cattle smoked for 24 hours, shredded and served in a tortilla, with sour cream and heritage tomato salsa rojas — inspired by a recent trip to Texas.
"I was introduced to salsas and tortilla; I ate a lot of Texas BBQ fused with gorgeous Mexican flavours," Stubbs says, reflecting on his trip.
But the Low'N'Slow dish he finds most delicious? "My personal favourite is beef ribs — black salty bark with tons of black pepper, beautiful oak smoke — not too bitter, and moist fatty melt-in-your-mouth aged British cow. Those ribs are magical!"
facebook.com/LowNSlowStreetFood
Sanjeeta Bains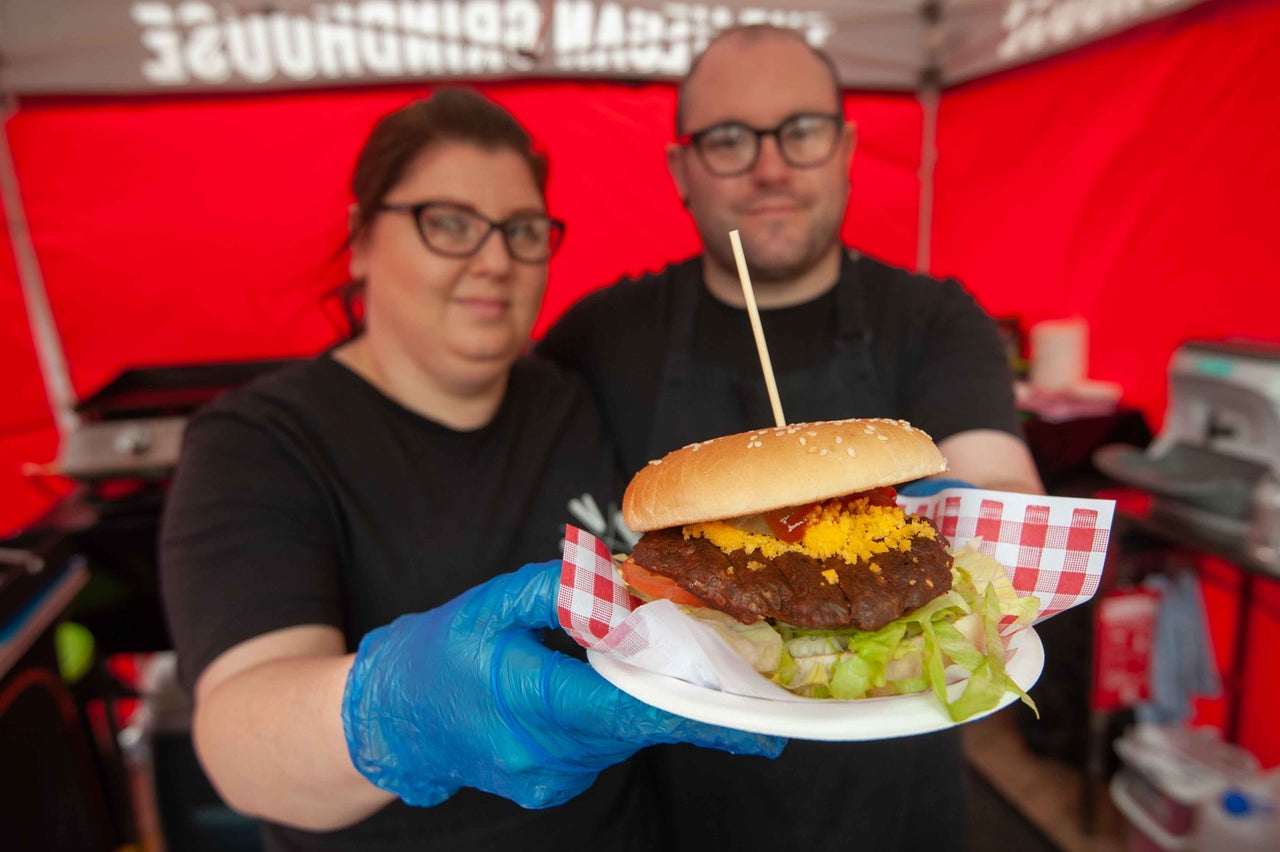 'The first year was tough' — The Vegan Grindhouse
Remember when veganism was more kumbaya than cool? It's only in the past few years that the movement has had something of an image revamp. And it's one that has paid dividends — there are now 3.5-million vegans in the U.K. alone.
Lisa and Andy Burbidge-Brown were early to the vegan trend. They launched their Americana-style street food business The Vegan Grindhouse in 2014 — they think it was the first animal produce-free stall in the West Midlands.
The pair decided to focus on vegan food after Lisa, a former college lecturer, spent a year documenting her transition into veganism on her blog. The reaction made her sure that there was demand for street-food versions of the food she was making at home.
The people running the markets were less convinced, Lisa says. "The first year was tough — you'd call a market organiser and say: 'We're running a vegan food stall, can we have a pitch?' and be met with silence."
Fortunately, customers disagreed. Which is unsurprising, given that the food is full-throttle delicious. From the pair's best-selling faux "bacon cheeseburger" — a patty made from organic wheat and soy protein, bound with pureed carrot and topped with Violife "cheddar", vegan "bacon" and layered into a bun — to the pulled jackfruit burger — the Thai fruit slow cooked for 12 hours in a barbecue marinade — these guys are not part of the quinoa and spirulina brigade.
Hot, jammed with a subtle smokiness, the acid tang of pickles and a deep, satisfying texture, they've got that feel of a serious southern U.S. flavour bomb down. The pair deliberately make food that mimics a meat version, to showcase how tasty they believe the plant-based incarnation can be.
But while vegan street food is currently seemingly at every food market, what prompted Lisa and Andy, a cafe worker, to take the plunge five years ago?
Sadly, the pair launched the business after a loss. "We took some time out to care for Andy's mum, who was dying," Lisa explains. "She passed away in 2013 and that changed our perspective — you never know how long you've got on the planet."
Unhappy in their careers, the pair decided it was time to make a change. Now, they trade at markets across Birmingham, as well as hosting regular pop-ups.
The pair's ethics run deep: they donate 10 percent of annual profits to animal rescue charities, while surplus food goes to homeless organisations. "I feel like we're not just in the grind," Lisa says. "We're trying to make a difference."
Claudia Canavan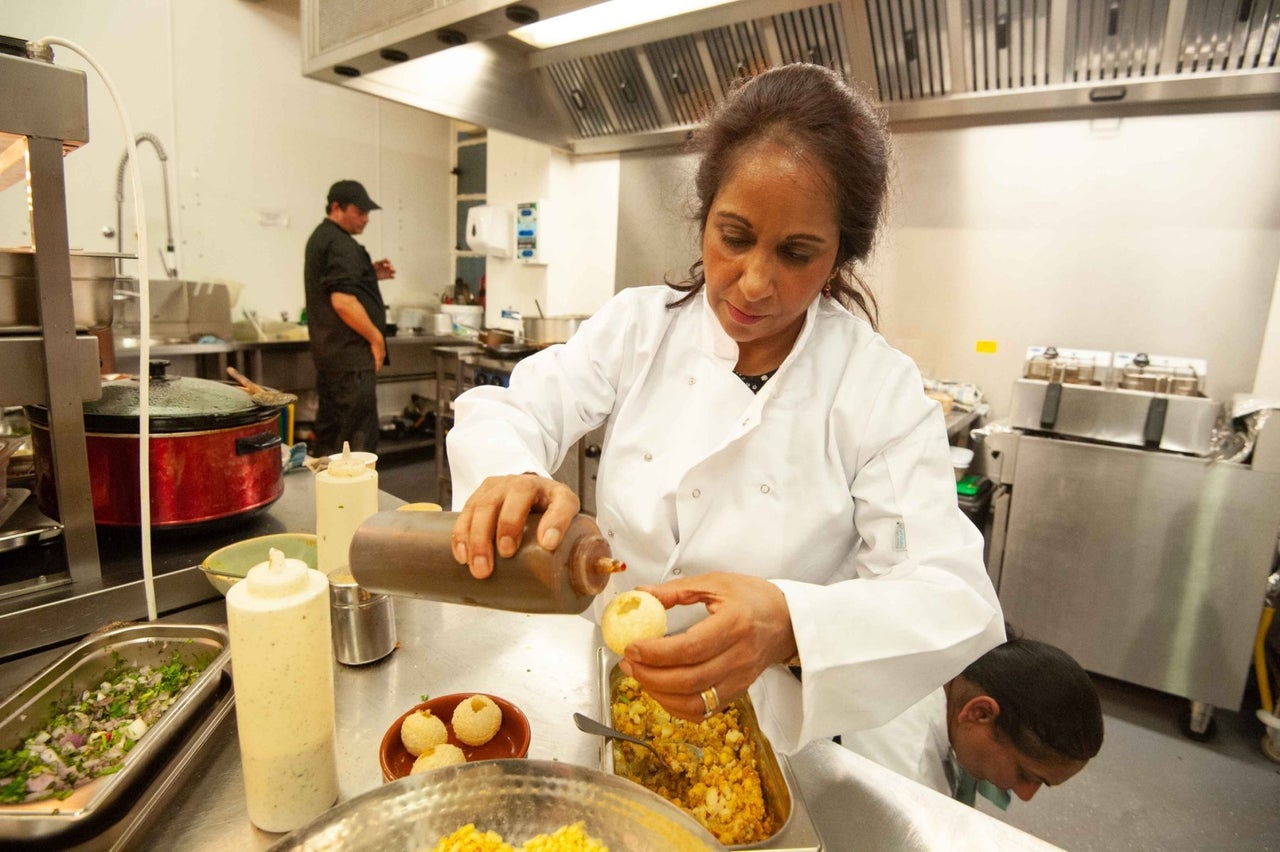 'I'm very proud to call this a family business' — The Indian Streatery
The menu is mouthwatering: everything from street food classics to Punjabi homestyle cooking and Indian twists on western favourites, such as Meaty Masala Fries.
There's even a selection of family favourites, inspired by the Sharmas' family memories. Try a Cannon Hill Park picnic, for instance: baby potatoes, fenugreek, coriander and garden peas, tossed with toasted cumin and nigella seeds.
"It brings alive our memories of summer holidays spent in the park," explains Dhiraj Sharma, 23, who works full-time with mum Meena in The Indian Streatery, the family's restaurant which they opened last year.
Dhiraj's granddad's favourite dish, bhartha, combines aubergines, onions, ginger, garlic and fresh tomatoes. "The aubergines are cooked on a open flame and the dish has a lovely smokiness," explains Meena.
In fact, everyone gets involved. Meena and her family first started selling food in 2014. As The Indian Rasoi, they served chaat — street snacks popular in India — at local street food markets across Birmingham and the wider area, building a following that helped them decide to open their own place.
Meena gave up her job at a pharmaceutical company to helm the kitchen, with the help of her husband and children Bharvi, 26, Rajan, 28, Arti, 30, – and of course Dhiraj.
"Every weekend when they were not at university or work they'd work at the stall," explains Meena. Now Raj, Arti and Bhavni help out after work in the restaurant. "I'm very proud to call this a family business — because it's built on our passion for something intrinsically linked to family and which everyone can relate to; our food memories," Meena says.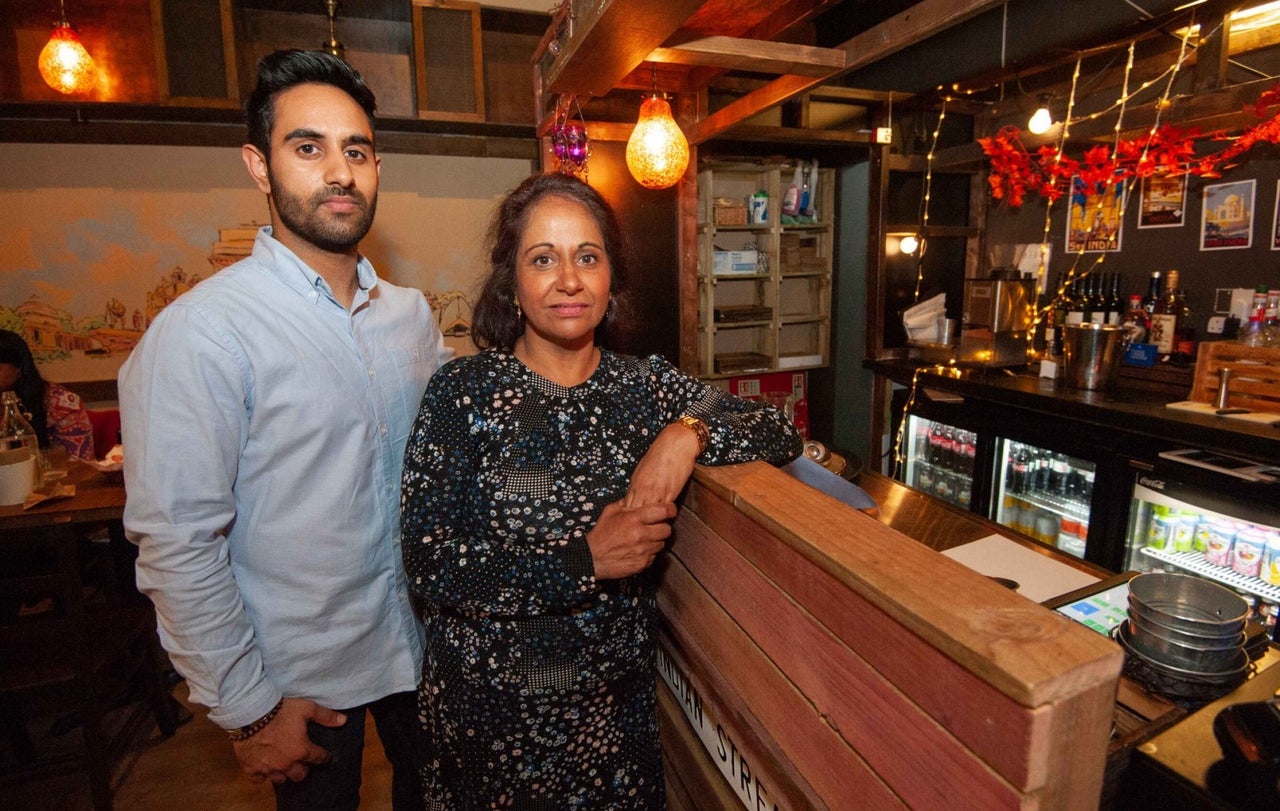 Even the cocktails at the Indian Streatery are named after Sharma family members: the visionary (pineapple, lime, vanilla, passionfruit, vodka) describes Meena, while the creative one (pomegranate, basil, vodka) is named for Arti, who designed all the restaurant's branding.
It goes without saying that the food is delicious — like the tremendously tasty signature chicken chaat in the Street Cart section — marinated spiced tandoori chicken, chickpeas, mint yogurt, tamarind chutney, red onion and crunchy chickpeas noodles.
Meena and Dhiraj both have the same favourite dish. "I love the methi chicken — the texture of the meat is so tender," says Dhiraj. The dish comes with a creme fraiche sauce with fenugreek, cardamom, black pepper and cloves. "We have it on the specials menu, because my mum always cooked it at the weekend so it was special!"
Sanjeeta Bains