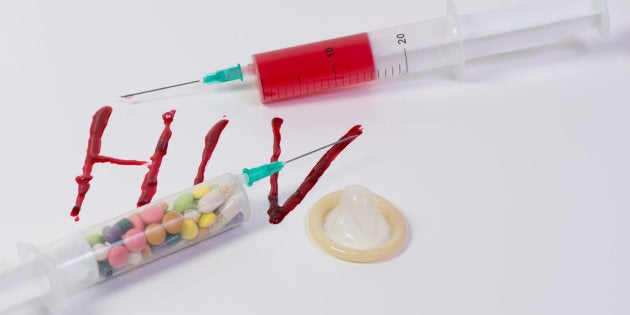 The results of a small HIV vaccine trial are "showing promise" and could lead to a more effective vaccine against the disease, Times Select reported.
The trial, funded and run by the United States National Institutes of Health, is headed by two South African scientists, Dr Linda-Gail Bekker and Dr Fatima Laher, the report said.
According to a press release on the trial, "the early results from the HVTN 100 trial show stronger immune responses than some of those recorded in the [previous] Thai vaccine trial, suggesting the potential for higher levels of protection from the modified vaccine regimen".
Bekker told Times Select that the early-phase trial results "show promise".
This is the second HIV vaccine trial under way in South Africa.
The other trial is in phase three, the report said, so the researchers can apply for a licence for it to be used in hospitals if it works.
Both trials are reportedly based on a landmark Thai vaccine, which was ultimately shown to reduce the chances of contracting HIV by 31 percent. But neither of the South African trials are expected to produce vaccines that will completely eradicate the chances of getting HIV.
The second vaccine, called HVTN702, could potentially protect women and particularly men against the type of HIV most prevalent in Southern Africa.
Bhekisisa reported in 2016 that HVTN702 is being conducted in 15 sites around South Africa. By 2021, the world should know whether or not the vaccine has worked. This means that by 2030, a vaccine could be available.
According to WebMed, human trials for another HIV vaccine in the U.S. could begin in 2019. Researchers from the US National Institute of Allergy and Infectious Diseases told the site that the trial has protected animals from several strains of HIV.