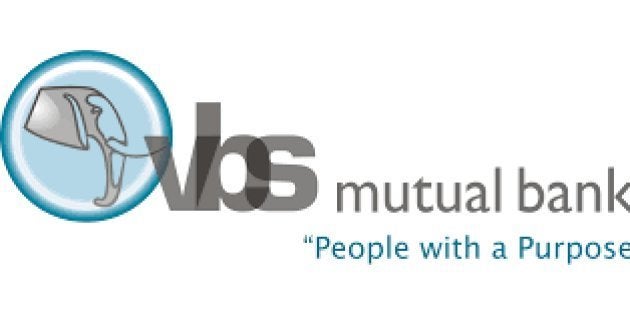 Amid fears that their money is not safe, VBS Mutual Bank depositors have reportedly been queueing overnight to withdraw the maximum of R1,000 per day, Business Day has reported. About 12,000 people have reportedly deposited their life savings with VBS — a total of R154.3-billion. The bank was placed under curatorship in March following concerns about its liquidity.
While the saga unfolds, there were reports that Khosi Madzonga, the wife of the CEO of Vele Investments (the largest shareholder of VBS), Robert Madzonga, loved showing off pictures of expensive cars, boats and a helicopter on social media — items that may have been the proceeds of the alleged looting of the bank.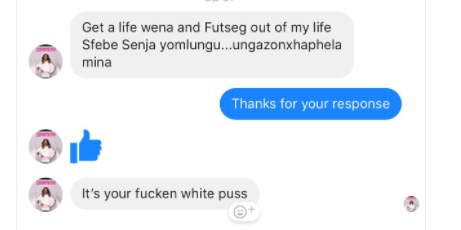 Before the scandal broke, the 2018 Mrs South Africa semi-finalist and Brand SA Ambassador had frequently posted pictures of their luxury lifestyle on social media.
The former beauty queen launched a scathing attack via text messages on the reporter from The Citizen who questioned her, calling her a "gay white bitch" and telling her to "get f**ked, over and over".
"F**k u" was another of her responses to questions.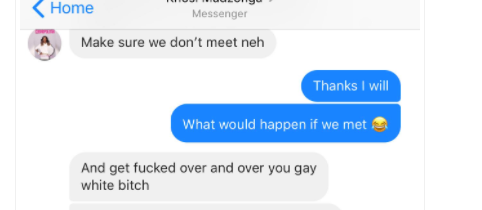 Municipalities were reportedly unlawfully depositing funds with VBS in contravention of Treasury regulations. Up to R1.6-billion in municipal money is reportedly invested in the bank.
Until Wednesday, the Reserve Bank only guaranteed deposits of R50,000, but Treasury has since given the bank permission to double that figure. But depositors are only allowed to withdraw R1,000 a day.
On Wednesday, the chairperson of Parliament's portfolio committee on finance, Yunus Carrim, reportedly asked if the withdrawal process could be done in a more humane way:
"Instead of withdrawals of up to a R1,000 a day, why is it not possible to increase the ceiling and reduce the number of withdrawals a depositor can make per week? There are other ways that can also be considered to manage the process better, and we urge this be done."
According to eNCA, the limit on withdrawals was set because the curatorship had affected VBS' cash reserves. The Reserve Bank has pleaded with clients for patience, the site reported.
Those repaying loans to VBS will have to keep paying these, Business Report reported. The Reserve Bank confirmed the curator will keep collecting on loans due.
Meanwhile, the Sunday Times reported last week that money was allegedly looted from VBS to shower Venda King Toni Mphephu Ramabulana with gifts, including a R7.8-million house and a R1.5-million BMW.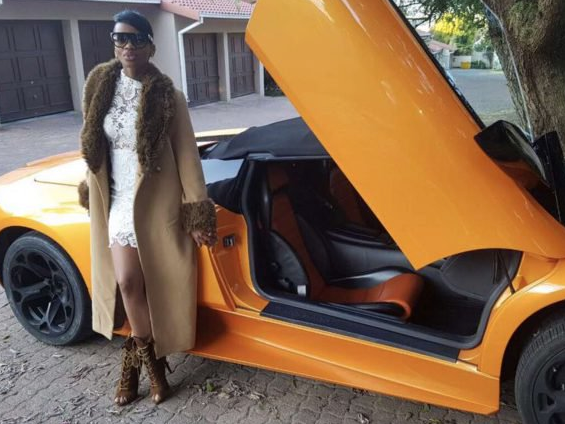 Last week, Vele Investments said the king would receive a herd of cattle from the company as an apology for the "embarrassment caused to him" by the scandal.
"Vele Investments wishes to formally apologise to the king and his royal family and the entire VheVenda nation for what they are going through as a result of the negative publicity," Robert Madzonga reportedly said.
Reports from the Sunday Times and City Press suggest that Madzonga and Vele co-founder Tshifhiwa Matodzi also used depositors' funds to pay for their lavish lifestyles, through a series of vehicle-finance deals, mortgage bonds and complex intercompany loans between VBS, Vele Investments and its subsidiaries.
Councils who have invested money with VBS, meanwhile, have been instructed to plug the gap in their budget by cooperative governance minister Zweli Mhize. According to Business Day, Mkhize said municipalities must restructure their budgets so that there are no gaps in spending because of money that is not available now.